BASF orders 22 diesel locomotives from Vossloh
BASF has ordered from Vossloh Locomotives 22 modular center-cab locomotives…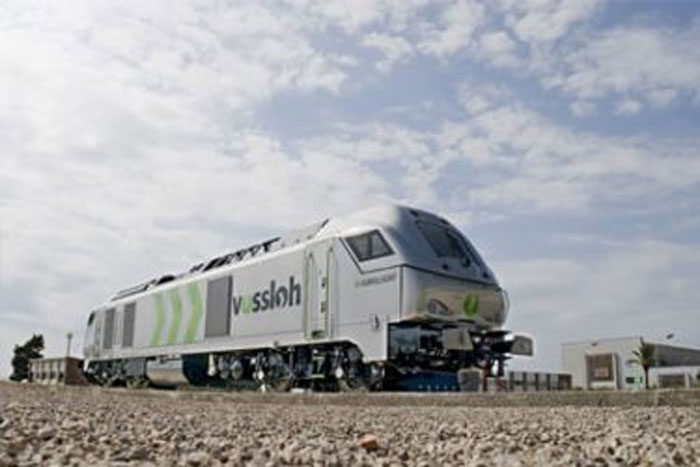 The new machines will be used in mainline and shunting services at the BASF locations in Ludwigshafen, Schwarzheide, and Antwerp. BASF and Vossloh have also agreed on wide-ranging services and to team up in fine-tuning the vehicle fleet maintenance and parts logistics. Altogether the contract is valued at around €40 million.
In future BASF will be employing sixteen G 6, four DE 12 and two DE 18 locomotives from Vossloh. All 22 units are members of the same family engineered to a common modular platform. The triple-axle 690-kW G 6 was the first of the all-new family. Meanwhile Vossloh is also offering four-axle models rated at 1,200 and 1,800 kW. As an alternative to the diesel-hydraulic driveline, diesel-electric DE 12 and DE 18 versions are also available. Diesel-electric dual drive ensures good efficiency combined with reduced fuel consumption besides improved fail-safe operation.
Tipping the scales for BASF in favor of the Vossloh family of locomotives were not least of all the economic advantages of the modular platform concept. The high degree of parts commonality shortens component-sourcing times while reduced parts inventories and very much less maintenance work lower the costs of ongoing operation.