BNSF Railway report customers invested $1.5 billion in 2021
The 2021 $1.5 billion investment marks the 11th consecutive year of investment over $1 billion for BNSF Railways.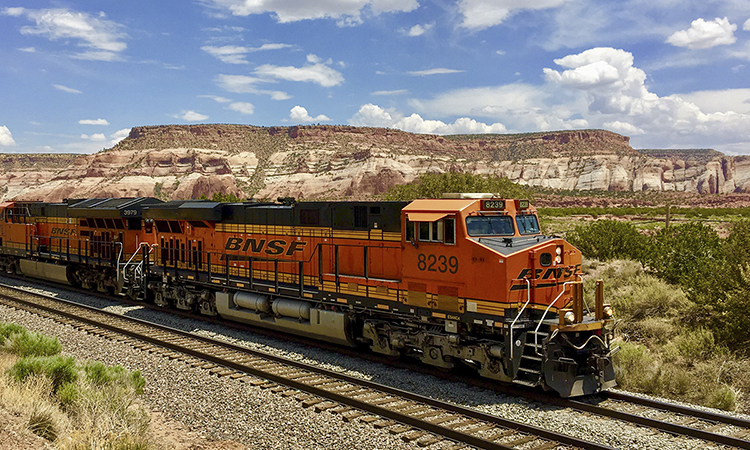 Credit: BNSF Railways
BNSF Railway Company (BNSF) has reported that investments from customers served by the rail freight provider in 2021 totalled approximately $1.5 billion. Large investments from customers including The Gatorade Company Inc., Mark Anthony Brewing and Northern Metal Recycling have contributed to the sum. As a result of customer investments, BNSF projects the creation of more than 1,700 new jobs in local communities. This marks the 11th consecutive year that BNSF customers and local economic development organisations have invested more than $1 billion in a calendar year for new or expanded facilities.
"The success of BNSF's rail development programme is a result of our employees working with our customers to build unique supply chain solutions that fit their distinctive needs." Chris Danos, Assistant Vice President of Economic Development for BNSF, said. "Flexibility is the key to helping our customers maximise their investments, saving them development costs and expediting their speed to market."
In 2021, new developments supported a wide variety of commodities including consumer, agricultural and industrial products in communities across the BNSF network. Highlights of supply chain solutions BNSF helped its customers achieve in 2021 include a significant investment from The Gatorade Company, enabling them to co-locate at BNSF's Logistics Park Kansas City for warehouse and distribution centre capabilities, generating 200 employment opportunities for surrounding communities. In Glendale, Arizona, Mark Anthony Brewing invested $450 million to build a new facility capable of receiving tank car shipments of glucose and alcohol to produce White Claw Hard Seltzer, creating 300 jobs. Northern Metal Recycling invested $75 million to construct a new facility at the Becker Industrial Park in Becker, Minnesota, to handle both manifest and unit train shipments of scrap metals, offering 90 new roles for community members.