Joint Network Rail and GWR £6.5m railway investment set for Penzance
Network Rail and GWR are investing £6.55 million in the construction of three new sidings in Penzance that will help longer trains to run.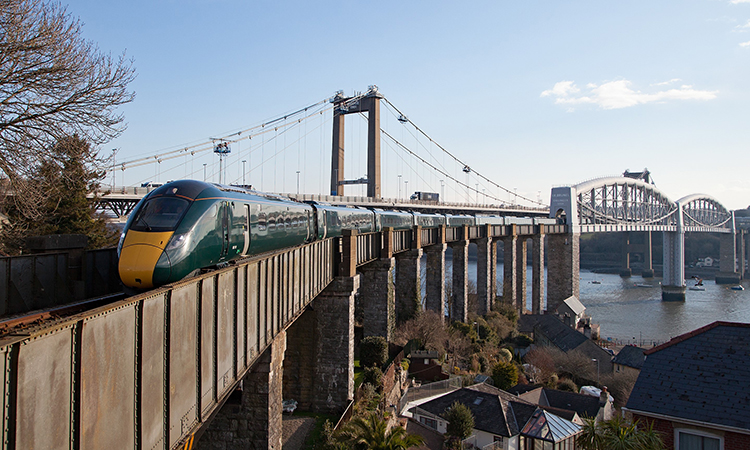 Credit: Antony Christie
A £6.55 million investment by Network Rail and Great Western Railway (GWR) in the Penzance railway will see the construction of three new sidings in Penzance, helping longer trains to run and be maintained in Cornwall. The new, longer sidings, which are effectively laybys for trains, will mean GWR will be better able to service and run longer, nine-carriage trains between London Paddington and Penzance.
The Ponsandane sidings will be built to the west of Long Rock Depot which is around one mile from Penzance station and mean Penzance will be able to accommodate longer trains by providing a dedicated place for the trains to be stored, cleaned, and prepared before re-entering service. Construction of the new sidings is expected to be completed within a year. Once complete, the new sidings will enable an increase in capacity near the depot better allowing GWR to clean and maintain its fleet, supporting much needed business, tourism, and connectivity in Cornwall. The Ponsandane sidings are being funded by £4.8 million from Network Rail and £1.75 million from GWR.
"Over the last 18 months, we have made a number of significant improvements to rail travel in the county including completing the biggest track investment on the St Ives Bay line in 60 years, upgrading to the Newquay branch line and renewing parts of the River Fowey viaduct and track at Lostwithiel station," Christian Irwin, Industry Programme Director for Network Rail (South West), said. "As the country looks to recover from the Covid pandemic and passengers are increasingly returning to the railway, it has never been a more important time to invest in rail and ensure the railway is an efficient, affordable and reliable green transport option for residents, commuters and tourists alike."
"This wider investment across the South West has helped GWR to be able to deliver more and better train services, offering passengers more seats on a more resilient and reliable railway," Matt Barnes, Head of Strategic Service Development for GWR, said. "We are always looking at ways to make travelling with GWR a simpler, more accessible experience, allowing passengers to make sustainable transport choices."