LTG Cargo launch intermodal freight services to terminals in Poland
LTG Cargo have launched intermodal freight services from Kaunas Intermodal Terminal (KIT) to terminals in Poland.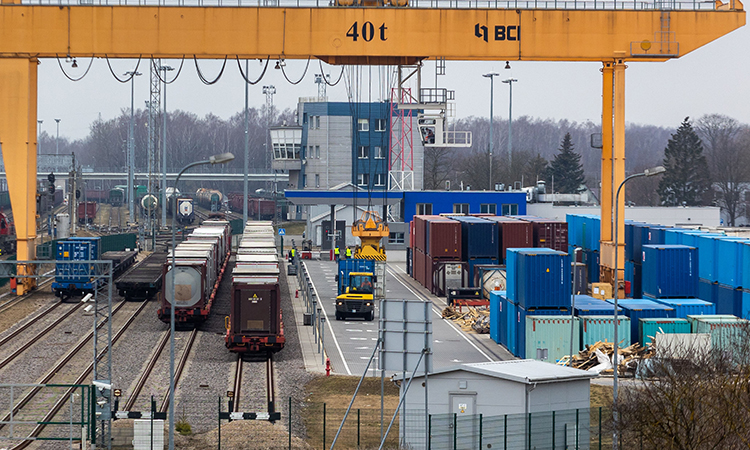 Credit: LTG Cargo
LTG Cargo, the freight transport company of the Lietuvos Geležinkeliai (LTG) Group, has launched intermodal freight services from Kaunas Intermodal Terminal (KIT) to terminals in Poland. The first pilot trips to Gdansk and Małaszewicze have already been carried out, and if customers wish, opportunities will be explored to transport freight to other logistics centres in Poland, such as Poznan.
"As the Group's position in Poland strengthens, we are looking for new opportunities and to meet the rapidly changing needs of the market as a result of the Russian war in Ukraine," Eglė Šimė, CEO of LTG Cargo, said. "We are working to remain a strong part of the country's logistics and to help the country's businesses open new routes to European markets. At the beginning of April, we successfully launched our intermodal service to Duisburg in Germany and have already completed our first trip with full loads. We offer our clients to leverage the potential accumulated by the Group in Poland."
Customers shipping to and from Gdansk will have access to one of the most important deep-sea ports in the Baltic Sea, with the largest container ships from North and South America and Asia arriving here. This logistics centre is the only port in the region that regularly receives freight from the Far East. Meanwhile, the Małaszewicze Intermodal Terminal in eastern Poland has the distinction of being able to receive mainland freight from East Asia and tranship it for onward transport to European Union countries. Małaszewicze is home to many of the region's most important freight forwarding, logistics and transport companies.
LTG Cargo will operate new freight routes in Lithuania and LTG Cargo Polska, a subsidiary company, will be responsible for the new routes in Poland. This will allow companies to take care of all the necessary logistics solutions on their own, just as they did for the freight to Duisburg.
The KIT-Gdansk-KIT route will be around 1,100km long and the KIT-Małaszewicze-KIT route around 900km long. It is estimated that one-way transportation will take around 30 hours. Up to 42 containers of goods of various types can be transported on one trip.
In the coming months, the company also plans to establish cooperation with new customers in Poland and look for ways to help Lithuanian businesses import raw materials from Central European countries.