Stimio offer monitoring and prediction solution for sand levels in silos
Stimio have announced a new monitoring solution for sand levels in silos that will collect data which allows users to predict when a low level is reached.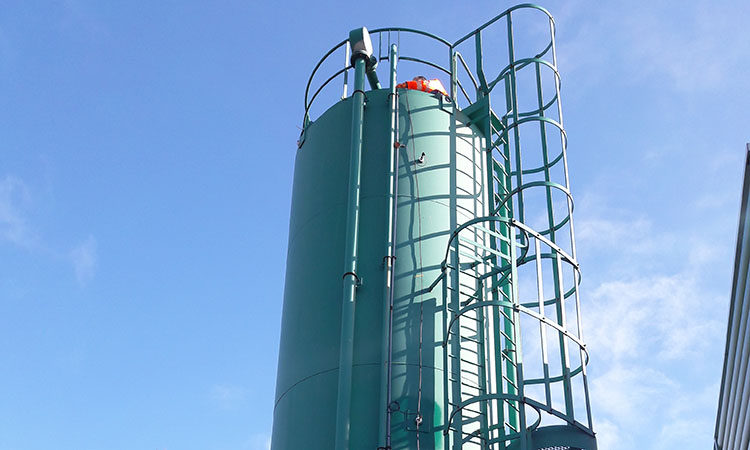 Credit: Stimio
Stimio have announced a new monitoring and prediction solution for sand levels in silos. While the large majority of rail rolling stock using sand to increase wheel-rail adhesion for traction and braking, some conditions significantly decrease vehicle adhesion, such as in the fall, when the presence of plant residues and high humidity make rails 'greasy.' In this context, using 'sandboxes' to add sand between wheels and rails allows to increase the coefficient of friction and therefore to mitigate adhesion deficiencies.
As a security device, sandboxes and their reservoirs must always be in operational condition. There are therefore regularly filled with calibrated, dry sand. Storage silos make it possible to supply an entire distribution network. Unfortunately, sand levels in silos are not monitored in real time. Moreover, consumption via the distribution and filling network is also inaccurate. Without monitoring, in the event of an empty silo, it is impossible to fill rolling stock sandboxes. This results in the fleet being immobilised.
To make up for this lack of real-time monitoring, Stimio are offering an end-to-end IoT solution that collects data on sand levels, sends it and displays it on a dashboard as a part of Oxygen Asset Management, along with a notification and business alerts system. The prediction tool allows users to predict when an excessively low level will be reached. Teams are therefore alerted upstream, enabling optimal flow and order management.
At the top of each silo, a radar sensor measures the sand level and sends it via a 4 ‑20 mA uplink to Stimio's IoT Railnode sensor located at the base of the silo. Sand level measurements are taken at the frequency desired by the user. The data collected is then sent over the cellular network to Stimio's Oxygen Asset Management data processing and display platform.
Related organisations
Related regions