NSW Government announce $70 million Riverina rail revival
With more than $70 million in rail projects funded under the Fixing Country Rail Programme, NSW Government have announced a Riverina rail revival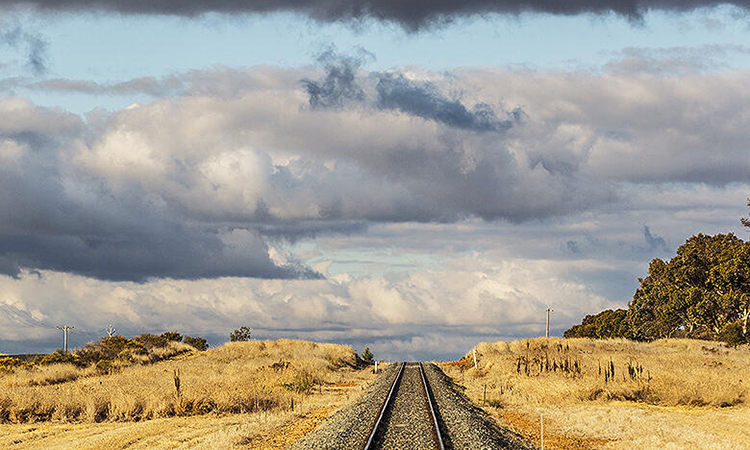 Credit: NSW Government
The NSW Government has announced a Riverina rail revival is under way with more than $70 million in rail projects funded under the Fixing Country Rail Programme, and the largest project now officially complete. 174 kilometres of rail between Junee and Griffith have been replaced, while a $11.7 million project is about to get under way near Coolamon to further reduce rail bottlenecks on the line. A video detailing the Riverina rail project can be found at the bottom of the page.
"Fixing Country Rail is a $400 million programme unlocking the economic potential of regional NSW," Sam Farraway, Minister for Regional Transport and Roads, said. "Our regional freight task in NSW is expected to increase by 17 per cent to 311 million tonnes by 2036, which is why improving our supply chain network, whether it be rail or roads, is so important. The Junee to Griffith upgrade allows heavier freight trains to use the track and adds capacity for those trains to travel at higher speeds, making journeys more efficient for freight trains transporting goods and produce from farms in the Riverina across the state, Australia and overseas."
The project to extend the Coolamon Siding will help alleviate bottlenecks and congestion on the single line track between Junee and Griffith, where currently there are limited opportunities for freight trains to load and unload off the main line.
Related news you will enjoy:
"It will allow access for modern freight trains up to 1500 metres long to exit the main line, letting passenger and other freight services pass while the train is loading or unloading," Farraway continued. "The Riverina is the largest agricultural producer in regional NSW, and this rail upgrade will increase bulk grain loading capability for freight trains."
"The Riverina Murray region makes the largest regional contribution to agricultural production in NSW, accounting for almost 13 per cent of produce across the state," Steph Cooke, Member for Cootamundra, said. "That is why our government has invested wisely to ensure our region's biggest economic driver can become even more efficient, serving farming communities well into the future."
The Coolamon project will support around 30 jobs during construction. Early work is due to start in September 2022 and the project is expected to be completed in 2023, weather permitting.
A video about the Riverina project is below.