HS2 launch rail systems innovation competition
HS2 have launched a new innovation competition to increase ideas around the automation of key railway infrastructure installation.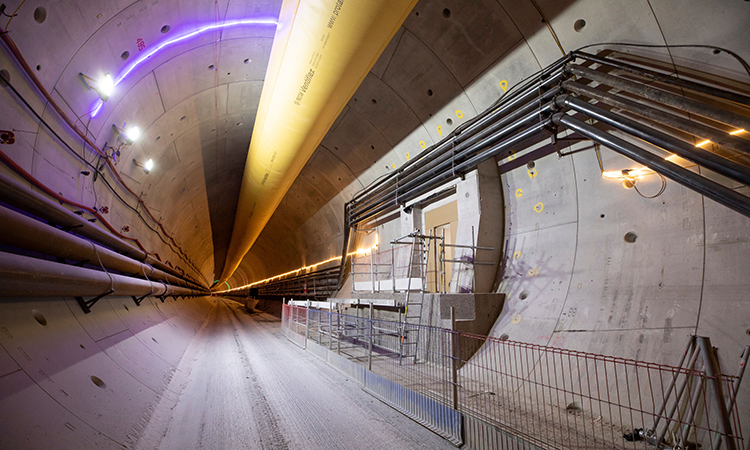 Credit: HS2
HS2 has launched an innovation competition to bring new thinking to the installation of key rail systems infrastructure including track and signalling on the new line.
HS2 Ltd is looking for companies of any size and industry to enter its competition and propose new ideas to automate rail systems installation in four key categories: tunnel systems; signalling; slab track; and cabling.
HS2 Ltd's competition is also seeking innovative thinking on the deployment of electric multi-purpose vehicles designed to supply rail systems equipment to work sites along the line including tunnels, where emissions-free vehicles could provide greater work schedule flexibility.
Winners of the competition will be supported by the high speed rail programme for the following six months to refine their technology before presenting a working prototype to HS2 Ltd and UK rail operators. 
HS2 Ltd's competition is part of a wider First of a Kind initiative, in partnership with Department for Transport and Innovate UK, to drive efficiency improvements and increase value for money across the rail industry through technical innovation.
"HS2's rail systems installation programme, initially stretching from London to Birmingham, will be of a scale previously unseen in the UK," Jon Kelly, HS2 Innovation Manager, said. "It is a huge opportunity to develop new technology, applications, and techniques to fit out the first phase of Britain's new high speed rail network. Tech innovations developed under our First of a Kind programme for HS2 could also be deployed on the conventional network, creating opportunities for both the successful innovators and the track operators."