Network Rail to repair world's oldest railway viaduct ahead of 200th anniversary
Network Rail have begun work to improve passenger and freight journeys between Manchester and Liverpool over the world's first railway viaduct.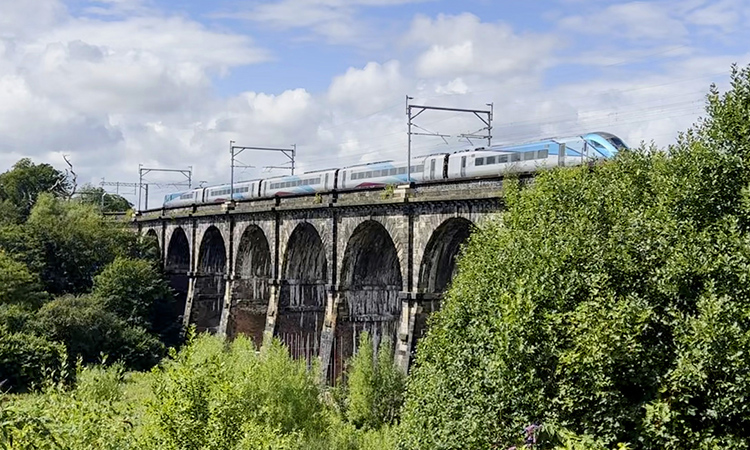 Credit: Network Rail
Network Rail is investing £3.8 million to overhaul Sankey viaduct in Newton-le-Willows which opened in 1830. Although not as well-known, long or iconic as Ribblehead in North Yorkshire, Sankey is hugely significant as the first major railway viaduct in the world, and birthplace of the modern railway. Also known as 'Nine Arches' viaduct, it was designed by railway pioneer George Stephenson to bridge the 160-metre gap over the Sankey valley and built between 1828-1830.
When it opened it connected Manchester and Liverpool to form the world's first intercity passenger route with a regular timetable as we'd recognise today. The 193-year-old landmark is now having important maintenance ahead of its 200th anniversary in 2030 to secure its future for decades to come.
Over the next four months a team of 25 engineers and scaffolding specialists will:
Erect scaffolding towers along the span for painstaking repairs to take place
Repoint mortar using specialist heritage mixes to match the existing materials
Carry out extensive brickwork repairs
Paint historic metalwork in heritage colours
Install strengthening anchors to secure any cracks
Remove overgrown weeds and plants
Clean graffiti from the top of the stonework
Fit three new pairs of pattress plates – metalwork which secures the structure.
It was given Grade I listed status in 1966, and because of that free-standing scaffolding is being used so as not to interfere with the historic structure.
"It's a privilege to look after so many significant buildings and structures across the rail network, but Sankey viaduct has got to be one of the unsung heroes of Victorian civil engineering," Mark Evans, Network Rail Capital Delivery Senior Programme Manager, said. "Its huge significance in the creation of the railway as we know it today is perhaps not so well known – but we're hoping to change that. This restoration will not only make sure it looks good to celebrate its 200th anniversary in 2030, but will also secure passenger and freight trains for the future too."
Laser scanners and drones have been used to map every inch of the Victorian viaduct as part of the major restoration project.