'Reduce, Reuse, Recycle' – GCRE's construction mindset
GCRE's Chief Executive Simon Jones has detailed how the construction of the new testing centre has a 'reduce, reuse, recycle' mindset.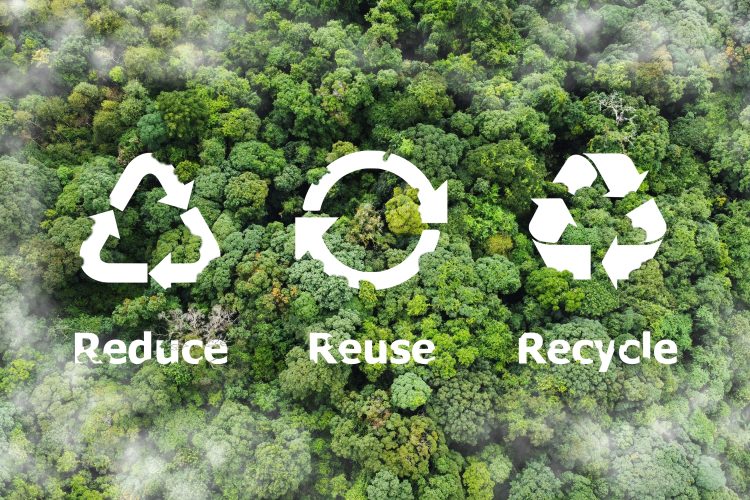 The Global Centre of Rail Excellence this week highlighted the circular economy approach it is taking to the construction of its world class rail innovation facility in South Wales.
The Global Centre of Rail Excellence is a new research, testing and certification facility for rolling stock, infrastructure and innovative new rail technologies currently being constructed in South Wales.
The Chief Executive of GCRE Limited Simon Jones said construction of the new facility offered 'significant opportunities' for the reuse of recycled materials, across its 700-hectare site.
GCRE highlighted its commitment to the circular economy approach by taking delivery of the latest set of reusable materials from Network Rail – rail supplies that will be reused in the construction of its new rail innovation centre at the head of the Dulais and Swansea valleys.
The latest consignment included rail track and sleepers that are being replaced by Network Rail as part of the Severn Tunnel upgrade. Instead of being scrapped, two miles of rail track will be reused at the GCRE facility, along with 4,900 sleepers.
Chief Executive of GCRE Limited Simon Jones shared their thoughts:
"Every organisation needs to play a positive role in tackling the climate crisis and part of that means thinking more creatively about how we can sustainably reuse and recycle materials in the development of new infrastructure.
"At GCRE we have been giving a lot of thought to this approach and have developed a strong partnership with Network Rail to reuse and recycle materials that are being replaced on the passenger mainline, but which can have a second life at our new testing facility.
"The latest materials we are reusing are rail track and sleepers from the Severn Tunnel upgrade that we can recondition for use on our site, but this is really just the start. We can reuse and recycle many more similar products and materials and include them in the construction of our facility in South Wales.
"Indeed, it's positively helpful for us to do it this way. Our purpose at GCRE is to create a site for rail testing and research that is representative of the mainline railway in order that our clients testing new products and technologies can see how they react, so there is no better way to do that than by re-using materials and kit that you would find on that line.
"More importantly, we're showing our commitment to the circular economy and developing our own unique approach to developing a new piece of infrastructure in a sustainable way.
"Our site will be the UK's first Net Zero in operation railway – only using energy to power the site that has been generated in a renewable manner – but this approach to reusing materials takes us one step further.
"This approach is opening up new opportunities for us to think more innovatively about the design and build of our facility and we're excited to work with other partners, across rail, to see what else we can sustainably reuse at our site."
Related organisations
Related people