Stalybridge station to close for nine days to finish the refurbishment work
The £20m modernisation project of Stalybridge station, tracks and signals will be finished by early November 2012…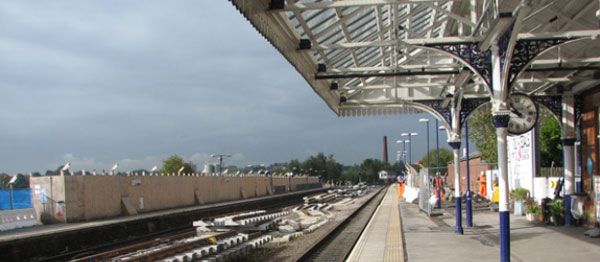 The £20m modernisation project of Stalybridge station, tracks and signals will be finished by early November 2012.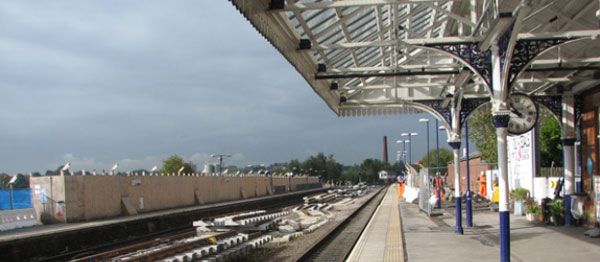 As well as a complete redesign of the signalling equipment and the entire railway track through the station including the junctions either end, when the work is complete, the station will also benefit from:
two extra platforms – the station will have five platforms in future so the existing platform numbering will change
new coffee shop
new waiting shelters and CCTV
new station announcement system and passenger information screens
In 2013 work will start on an Access for All scheme funded by the Department for Transport to link all platforms. We'll build new passenger operated lifts taking passengers down to the recently refurbished subway, giving disabled passengers, people with buggies and those with lots of luggage step-free access to the entire station.
Read more about Access for all.
Jo Kaye, our route managing director for London North Western explained: "The old design dates back nearly 100 years and simply does not meet the needs of a modern railway.
"The extra platforms and new design will make it much easier to operate trains and improve reliability now, and prepares the route for electrification which is coming in 2016.
As far as passengers are concerned, that means better train services now and faster and more frequent services in the future."
Temporary service alterations – check before you travel
To relay the junction and carry out the necessary safety tests on the new equipment, there will be no train services from Stalybridge station from Saturday 27 October 2012 until Monday 5 November 2012.
Unfortunately we can't complete the substantial improvements without closing the railway in and around Stalybridge for a short period.
There will be extra station staff available to help and advise all customers, and train operators will provide detailed travel information and alternative modes of transport during this period, including operating trains to Manchester via an alternative route.
Full details of the service alterations can be found at www.tpexpress.co.uk/stalybridge, www.northernrail.org/stalybridge or www.nationalrail.co.uk.
Related organisations
Related people