Go-Ahead's Managing Director – Rail Development joins Global Railway Review Editorial Board
Alex Hynes has joined Global Railway Review's Editorial Board…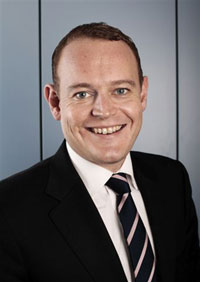 Alex Hynes, Managing Director – Rail Development, Go-Ahead
Global Railway Review is pleased to announce that announce that Alex Hynes, Managing Director – Rail Development at Go-Ahead has been appointed Editorial Board of the publication.
Alex has been with Go-Ahead since 2005 and was Commercial Director of London Midland between 2007 and 2011. In his current role, Alex is responsible for developing the Group's rail portfolio through franchise bidding and other commercial opportunities.
"Through customer initiatives such as smartcards and collaboration with partners on major projects such as high-speed services and the Thameslink Programme, Go-Ahead has been at the forefront of the success story that is UK rail in recent years," explains Alex on joining the Editorial Board.
Alex continues: "It's important that we learn from the experience of other European countries as we seek to sustain customer satisfaction and cost reduction in a changing UK rail market. In particular, drawing from continental experience of providing services to regional authorities will be invaluable as the devolution agenda takes off in the UK. I look forward to contributing to and sharing in the discussion on these and other issues through my membership of the Editorial Board of the Global Railway Review."
Related organisations
Related people