Vossloh Cogifer SA to equip extension of France's Brittany-Loire Valley high-speed line
Vossloh Cogifer SA and Eiffage Rail Express have signed a contract…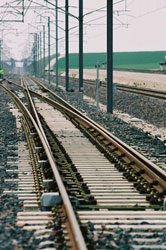 French group Vossloh Cogifer SA and Eiffage Rail Express have signed a contract to supply points and crossings and associated services for the future Brittany-Loire Valley high-speed rail line, known as the BPL.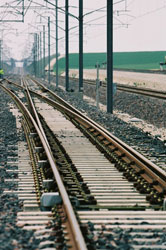 The BPL is part of a project to extend the high-speed rail line running from Paris to Le Mans, in western France. When completed, it will significantly shorten the journey time between Paris and Rennes to less than 90 minutes.
This new contract — which comes on the heels of two successful bids by Vossloh Cogifer in 2012 to supply the points and crossings for France's South Europe Atlantic (SEA) high-speed line and Morocco's Tangier-Kenitra high-speed line — consolidates the group's position as leader in points and crossings for high-speed rail in France and the global high-speed rail market.
The scope of the group's supply for the BPL includes more than 100 points and crossings for the new branch as well as actuators, switch drives, signalling safety products, complete heater systems and various other related equipment.
Major technological innovations such as Vossloh Cogifer's in-sleeper mechanical actuation system and its patented switch maintenance reduction solution will be installed on all the points and crossings and equipment on the BPL.
Vossloh Cogifer will manage the logistics and transport of the points and crossings, by road and in special wagons, to Eiffage Rail Express' construction sites.
Vossloh Cogifer Services, known today for its work in France's light rail sector, will lend the full range of its track expertise and assist the client throughout the equipment delivery and installation process.
The points and crossings will be produced at Vossloh Cogifer's two main French plants in Reichshoffen, north of Strasbourg, and Fère-en-Tardenois, west of Reims. Delivery is scheduled to begin in the second quarter of 2014 and continue in a phased manner until mid-2016. The largest point and crossing has a 1/65 tangent and measures more than 230 m long!