Kenilworth new station
A new station in Kenilworth will benefit from the biggest single allocation of investment from the government's New Stations Fund…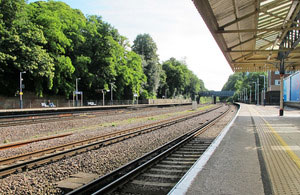 A new station in Kenilworth will benefit from the biggest single allocation of investment from the government's New Stations Fund.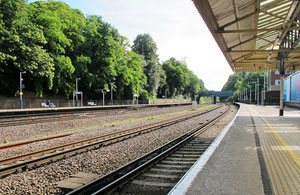 Plans for a new railway £11 million station in Kenilworth were given a major boost today (3 June 2013) as Transport Secretary Patrick McLoughlin announced that he was minded to fund the new station at Kenilworth, with the department providing up to £5 million towards the project.
The station would be part of £37 billion worth of investment spent from 2014 to 2019, which will modernise the railways and provide massive benefits to both passengers and the UK economy. The £5 million investment would represent the biggest single allocation since the launch of the government's New Stations Fund.
Visiting the region, Transport Secretary Patrick McLoughlin said:
"Our support for Kenilworth station illustrates our commitment to working with community and national partners to meet local transport needs that not only deliver real benefits to passengers but also improves the network.
"This is another example of the government's determination to transform the railways as we continue to push forward with the biggest programme of rail investment ever."
Network Rail is now carrying out work to integrate the plans for Kenilworth Station with the extensive improvements, including greater capacity and electrification, planned for the line between 2014 and 2019.
Subject to Network Rail demonstrating that the 2 projects are compatible, scheme sponsor Warwickshire County Council will work with Network Rail to finalise the station plans.
The work to establish how the station can be integrated with the wider improvements is expected to be completed by the end of this year. An integrated approach will deliver better value for money.
Related organisations
Related people