Journey Planning 'on the go' with new app
Bus & rail passengers throughout Northern Ireland can now plan their journey from their mobile device with the launch of a new app…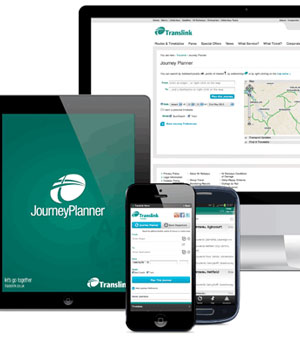 Bus and rail passengers throughout Northern Ireland can now plan their journey from their mobile device with the launch of a new 'Journey Planner App' that has been developed and launched alongside a new desktop and mobile planner.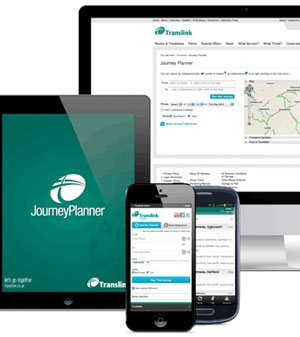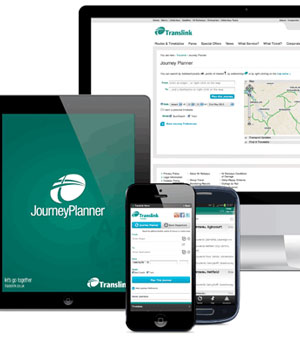 Speaking at the launch Catherine Mason, Translink Group Chief Executive said,
"The new Journey Planners provide next departures and door to door journey planning functionality using address and map based planning and richer public transport data. It also offers improved timetable options. The new journey planner app is a user-friendly solution for customers who are increasingly planning information 'on the go' through mobile devices, optimising 'current location' technology to make planning a journey as easy as possible."
The app can be downloaded for free from the Translink website, Google Play or Apple Store.
The new journey planner and journey planner app are part of a wider programme of activity to enhance public transport information. Other recent improvements include a series of website improvements, NI railways real time information 'journey check' service and free Wi-Fi on board trains and Goldline services.
"We continue to look at ways that we can enhance our services to make the bus and train the better choice for individuals, for the community, for the environment and for sustainable development for all especially in the current climate where the costs involved in running a car continue to rise.
"Delivering digital solutions like these demonstrate our commitment to practical and meaningful integration and to making public transport services more attractive and accessible through improved information and ticketing across our network and services.
"We are seeing more and more people choosing to use passenger transport – 1.5m more fare paying customers last year which is a great result and proves that when people are provided with an attractive bus and train service that delivers on quality and innovation then they will use it."
"We are encouraging as many people as possible to download the new journey planner app and to take advantage of hassle-free, convenient and affordable travel."
To download the Journey Planner App simply visit www.translink.co.uk
Related organisations
Related people