Versatility, global experience, skilled people and advanced equipment – a key to safe and reliable railway wheels and wheelsets
Railway wheelset is a safety critical component. It carries the whole weight of the train and it has to sustain high forces during train ride without the least risk of failure, ensuring safety of passengers and goods on a sustainable basis. Long life of the railway wheel also reduces train life cycle costs.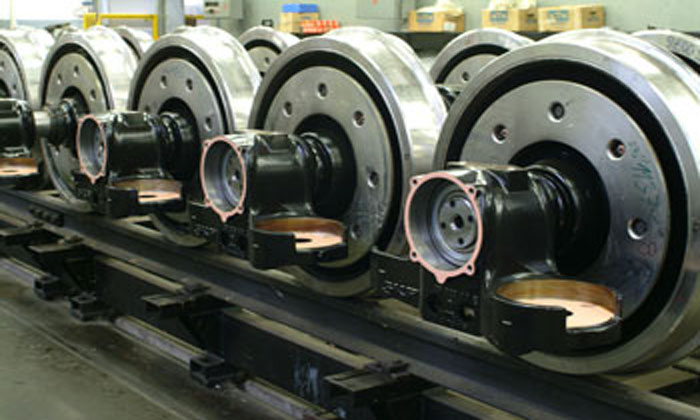 Development of railway wheelset designs and materials and manufacture of reliable and safe wheelsets is a science and it requires skills, experience and sophisticated equipment. BONATRANS GROUP a.s., the biggest European wheelset manufacturers, has been bringing this to its customers for many years. Having developed and delivered products that are in operation in over 80 countries in all five continents, the company has built a massive knowledge base for the benefit of its customers.
The wheelset solutions supplied by BONATRANS GROUP cover all types of rolling stock, from heavy duty freight applications to wheelsets for very high speed trains and are used by major rolling stock manufacturers (Bombardier, Alstom, Siemens, CNR, CSR and others) as well as the world leading railways (DB, SNCF, CR and others).
BONATRANS will also present a wide scope of its products at the railway exhibitions in the autumn 2013. Its presentation at the TRAKO exhibition in Gdansk, Poland (Sept 24-27) will be focused on urban transport and mainline railway, while the presentation at the NordicRail in Jönköping, Sweden (Oct 8-10) will focus on locomotive and high strength, low-weight freight applications.
Related topics
Related organisations