Labour's Shadow Rail Minister underlines broad support for HS2
'We support the HS2 project', shadow rail minister Lilian Greenwood MP told the CILT(UK) fringe meeting…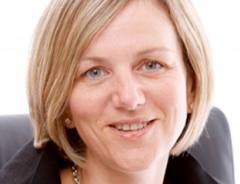 Lilian Greenwood MP
'We support the HS2 project', shadow rail minister Lilian Greenwood MP told The Chartered Institute of Logistics & Transport's fringe meeting, following doubts expressed by shadow chancellor Ed Balls yesterday. She added that High Speed 2 must remain '…on track but on budget'.
Debate chairman and industry expert David Begg FCILT, CILT Vice-President, asked whether the biggest threat to the HS2 project was now the Labour Party. Ms Greenwood replied that the biggest threat to the project was in fact the perception of rising costs.
The exchange took place at CILT's panel discussion on the future of rail in 2035, following CILT's recent Vision 2035 report, praised by MP Lilian Greenwood for its constructive look at future rail infrastructure requirements.
'We need to see a full north-south line as part of a re-born intercity service' Lilian Greenwood said. She also called for a return of InterCity branded services, and for state owned rail operators such as east coast to be allowed to bid for franchises.
Rail guru and London mayoral candidate Christian Wolmar expressed his doubts that HS2 is the best way to invest in rail, instead calling for Labour to block fare increases of more than the rate of inflation.
Expert panelists Chris Burchell FCILT, Southern Trains MD, Richard Hebditch, Campaign for Better Transport and Cllr Liam Robinson, Liverpool City Council all spoke broadly in favour of the HS2 project, and called for more co-operation between train operating companies; in a wide ranging and intelligent debate.