Crossrail begins last east London tunnel
Tunnel machine Ellie has started her 900 metre journey from Limmo Peninsula, near Canning Town, towards Victoria Dock Portal in east London…

Tunnel machine Ellie has started her 900 metre journey from Limmo Peninsula, near Canning Town, towards Victoria Dock Portal in east London.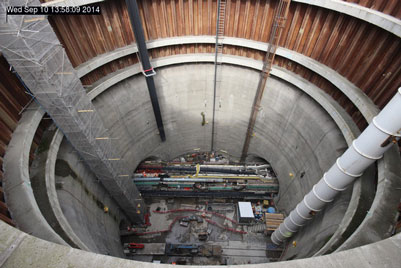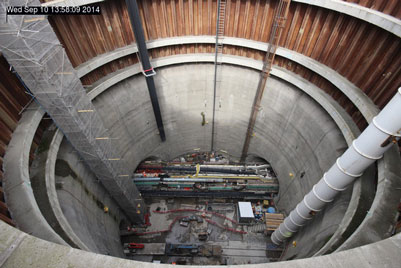 Over the next three months the 1,000 tonne machine, named after four-time Paralympic champion Ellie Simmonds OBE, will complete one of Crossrail's shortest but most complex tunnels, in close proximity to the Jubilee line, Docklands Light Railway, River Thames and River Lea.
The drive will complete tunnelling on Crossrail's southeast spur, which stretches from Stepney Green to Abbey Wood. Ellie's sister tunnelling machine, Jessica, completed the first of the two twin-tunnels from Limmo to Victoria Dock earlier this summer.
Crossrail will complete its rail tunnels next year when tunnel machines Elizabeth and Victoria, currently in Whitechapel, reach Farringdon in central London. Crossrail's new rail tunnels are 83 per cent complete and the project remains on time and within budget.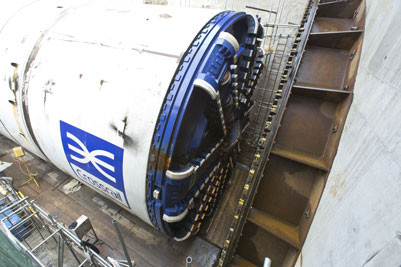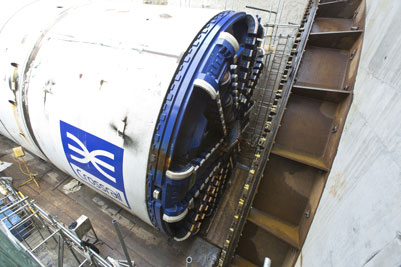 Andrew Wolstenholme, Crossrail Chief Executive said: "Huge amounts of planning go into every tunnel drive, and this one is no different. We are deploying some of the world's best engineering talent and machinery to safely build these new tunnels."
Ellie has already successfully completed a tunnel from Pudding Mill Lane, near Stratford, to Stepney Green. The tunnel machine is 150 metres long and 7.1 metres in diameter and is staffed by teams of 20 people. The concrete and steel tunnel segments are made in Chatham, Kent and transported to Limmo by river barge.
Joint Venture Dragados Sisk is constructing the eastern tunnels between Pudding Mill Lane and Stepney Green, Limmo Peninsula and Farringdon, and Victoria Dock Portal and Limmo.
It is estimated that Crossrail will generate at least 75,000 business opportunities and support the equivalent of 55,000 full time jobs around the UK. When Crossrail opens it will increase London's rail-based transport network capacity by 10%, supporting regeneration and cutting journey times across the city. Crossrail services are due to run through central London in 2018.