Office of Rail Regulation rejects competition on the West Coast Main Line
The Office of Rail Regulation (ORR) has rejected proposals by 'open access' train operator Great North Western Railway (GNWR) to provide new direct train services between London and Blackpool from May 2017, and between London, Huddersfield and Leeds from December 2018…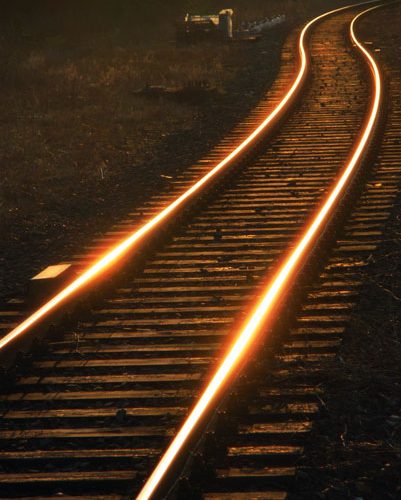 The Office of Rail Regulation (ORR) has rejected proposals by 'open access' train operator Great North Western Railway (GNWR) to provide new direct train services between London and Blackpool from May 2017, and between London, Huddersfield and Leeds from December 2018.
Ian Yeowart, managing director of GNWR, said: "We are naturally disappointed with the ORR's decision, especially as we reached agreement with Network Rail in May last year that there was sufficient capacity to operate these trains on the West Coast Main Line and across the Pennines. That disappointment will be shared by residents and businesses in a number of northern towns and cities, most notably Blackpool and Huddersfield, which would have received new regular direct services to London as part of the plans."
In its decision letter, the ORR said that the main reason for rejection was that in its opinion the proposed services would not generate enough new revenue to justify allowing them to compete with the Virgin-operated West Coast franchise.
"The ORR's reasons came as something of a surprise to GNWR", continued Mr Yeowart, "particularly as GNWR was told last July that forecasts of generation from the first part of the 5 stage test were relatively high compared with previous open access applications that have been approved by the ORR."
He added that back in 2011, when a previous application was rejected on capacity grounds, the revenue test comfortably exceeded the threshold required for approval.
The new services would also have brought competition to other stations on the route such as Milton Keynes, Nuneaton and Preston. On the East Coast Main Line (ECML) 'open access' operators Grand Central and Hull Trains have for a number of years successfully provided new services and competition with the franchised operator, East Coast Trains.
Competition on the ECML has kept fare rises below the national average, but the franchise operator has still paid increased premiums to the Government year on year. In contrast the benefits of 'open access' competition have now been denied to those passengers in the north west of England.
Mr Yeowart said that GNWR is now undertaking a detailed review of the ORR's decision letter in order to decide what steps to take next. In the meantime, its sister company GNER (Great North Eastern Railway) will continue with its application, which was lodged with the ORR early in 2014, to operate new fast services between London King's Cross and Edinburgh, and to Cleethorpes and Bradford.