Consortium appointed to deliver South West Trains network improvement plan
South West Trains-Network Rail Alliance has agreed a partnership with contractors to carry out major improvement works at London Waterloo. The multi-million-pound South West Trains network improvement plan will be implemented to boost capacity at London Waterloo and other inner London stations. An agreement between South West Trains-Network Rail Alliance, Skanska, Colas Rail, AECOM and Mott […]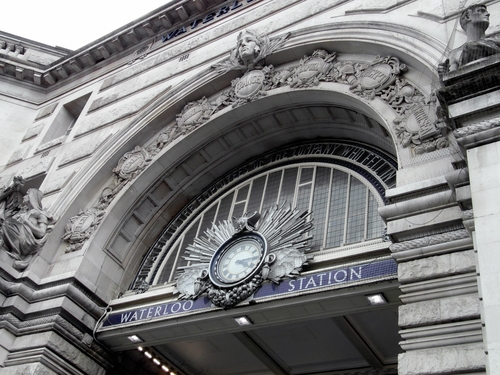 South West Trains-Network Rail Alliance has agreed a partnership with contractors to carry out major improvement works at London Waterloo.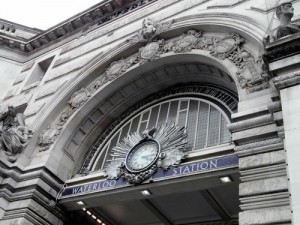 The multi-million-pound South West Trains network improvement plan will be implemented to boost capacity at London Waterloo and other inner London stations.
An agreement between South West Trains-Network Rail Alliance, Skanska, Colas Rail, AECOM and Mott MacDonald has now been agreed following a detailed and stringent procurement process. Detailed plans will be decided between the alliance and consortium and submitted to the Office of Rail Regulation and Department for Transport.
London Waterloo, the UK's busiest station, carries over half a million passengers every day and more than 222 million every year, an increase of more than 100% in just the last 20 years.
Passenger growth is set to continue, increasing capacity of the station is a now priority. South West Trains-Network Rail Alliance is planning to invest hundreds of millions of pounds in the next four years to provide a 'step change' increase in capacity. Plans include, reopening the former Waterloo International Terminal for commuter service use. These platforms were closed in 2007 when the Eurostar services moved to St Pancras International.  Platforms 1-4 will also be lengthened to allow 10-car services to run on suburban routes.
Christian Roth, Fleet Director of the South West Trains-Network Rail Alliance, said: "This is an important step forward in our commitment to boost peak time capacity by 30 per cent by 2018. Waterloo is the country's busiest station, with 98m people using it every year and South West Trains has seen passenger numbers double in 20 years."
 James Richardson, speaking on behalf of the consortium of contractors, added: "An investment of this size is excellent news for rail passengers in the region and, of course, an exciting opportunity for our alliance team. Working through a unique collaboration model, we will be able to combine and integrate the skills and expertise of a strong supply chain to deliver this challenging programme."
Work is already underway to provide extra trains, better track and signalling. It is hoped by 2018 peak time capacity will increase by 30 per cent.