Manufacture of new Desiro City trains on course for Thameslink service
Production of the new Siemens Desiro City, Class 700 trains is on course to meet delivery for the Thameslink service later this year. The first of the new trains is due to arrive in the UK at the purpose-built Three Bridges depot in Crawley, one of two new depots being constructed by Siemens to maintain […]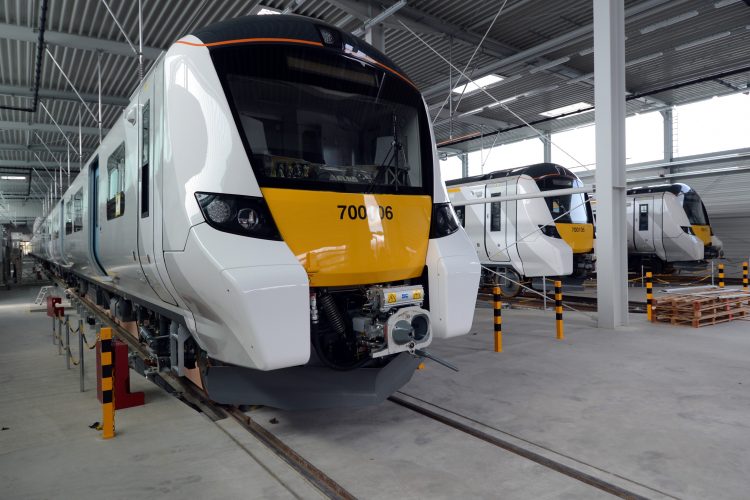 Production of the new Siemens Desiro City, Class 700 trains is on course to meet delivery for the Thameslink service later this year.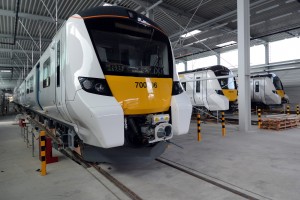 The first of the new trains is due to arrive in the UK at the purpose-built Three Bridges depot in Crawley, one of two new depots being constructed by Siemens to maintain the new fleet. The trains will then be handed over to the train owner Cross London Trains who will lease the trains to rail operator Govia Thameslink Railway (GTR) ready for the start of passenger service between Bedford and Brighton, Wimbledon and Sutton in spring 2016 followed by Peterborough and Cambridge services later the same year.
Over 200 of the Class 700 body shells have been produced out of a total 1,140 ordered and six trains are already complete. The lightweight design will result in less wear and tear on the tracks, saving money and ultimately providing a more reliable and energy efficient rolling stock.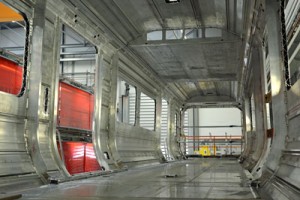 The new Desiro City trains have been developed to incorporate the needs and requirements, gained through feedback, of UK train operators, passenger focus groups, train crew, cleaners and maintainers. A focus to select UK suppliers where possible has been prioritised in order to develop and create existing employment. It is thought 2,000 jobs will be created in support of the new trains, across the UK supply chain.
The trains have already undergone testing to withstand the effects of extreme ambient temperatures ensuring reliability on the network.
Steve Scrimshaw, Managing Director of Siemens Rail Systems in the UK commented on the progress made: "The manufacture of the state of the art Class 700 is fully 'on track'. Six trains have already been completed, and over 200 body shells built so far. I'm excited that the first train will arrive into the newly constructed Three Bridges depot in a matter of months.
"Many of the components for these trains are being manufactured at various sites around the UK, from Somerset to Tyneside, providing a huge boost to the UK rail industry."
 Andy Pitt, Executive Chairman of Cross London Trains, owners of the new Class 700 units, commented: "As the owner of these assets we have an important long-term interest in their manufacture and development. I'm delighted with the progress on the Class 700 manufacture and the testing programme to date and I am really looking forward to seeing these trains in passenger service for Thameslink commuters."
Chief Executive Officer of Govia Thameslink Railway (GTR) Charles Horton said: "These new Thameslink trains we'll be bringing into service next year are going to transform journeys for our passengers, creating much-needed capacity on our busy commuter routes with around 80% more seats across central London by 2019.
"The trains will connect many new communities into the cross-London Thameslink route creating fast, convenient direct services across the capital without the need to take the Tube.  Furthermore, these trains are cutting edge, with state of the art passenger information systems, excellent features for people with disabilities and – critically – high levels of reliability so that we can give our passengers a dependable punctual service."