Eurostar reports on Q1 2015 performance
Eurostar, the high-speed passenger rail service between the UK and mainland Europe, reported a resilient performance in the first quarter of 2015…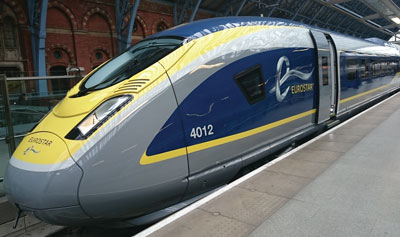 Eurostar, the high-speed passenger rail service between the UK and mainland Europe, today reported a resilient performance in the first quarter of 2015.  Travel in January was impacted by the terrorist attacks in Paris and the major disruption resulting from the closure of Eurotunnel following a lorry fire.  Despite these events passenger numbers for the quarter held up at 2.3 million (2.3 million: Q1 2014).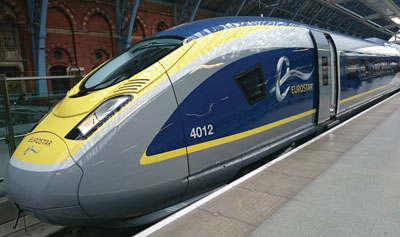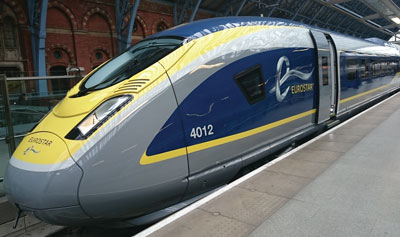 The uplift in business travel bookings that was reported in 2014 has continued in the first three months of the year with the number of Eurostar Business Premier travellers increasing by 7% compared with the first quarter of last year.
The increase in business passengers which was underpinned last year by the recovery in the UK economy is now starting to take hold on the continent. This trend is testament to the increasing  enthusiasm among business customers for choosing the ease of high speed rail over plane and the growing attraction of the Eurostar Business Premier offer.
Sales revenues in the first quarter were impacted by the events in January and by movements in exchange rates.  The first three months of 2015 saw the average exchange rate increase by 11% compared with the same quarter the previous year, with sterling rising to a seven year high of €1.37. As a result, Eurostar sales revenues were down by 6% compared to 2014 (£215 million Q1 2015: £227 million Q1 2014).  At constant exchange rates, sales revenues in Q1 2015 were down by 1%.
Whilst January was challenging, trading returned to a more normalised pattern in the course of the quarter.  Eurostar reported high levels of traffic during a record Easter holiday period and the company is seeing a strong year-on-year increase in forward bookings for the summer period.
New South of France route launching on 1st May attracting strong interest from customers
Ticket sales for Eurostar's new direct South of France service, stopping at Lyon, Avignon and Marseille, are gathering momentum as this new route continues to grow in popularity.  With its diverse history, artisan shops and superb beaches, Marseille is proving particularly popular with passengers, many of whom are choosing to combine a cultural city break with a trip through the Provencal countryside.
Nicolas Petrovic, Chief Executive, Eurostar, said: "We are on countdown to the launch of our new South of France service and ticket sales are gathering pace. Whilst the UK business market has been strong for some time, we are now seeing the same trend on the other side of the channel.  With forward bookings up on this time last year we are gearing up for a busy summer period."