Île-de-France region to receive additional Bombardier Francilien EMU commuter trains
Bombardier has received an order to supply 19 additional Francilien Electric Multiple Unit (EMU) Commuter Trains to Île-de-France Transport Authority (STIF) and French National Railway Company (SNCF), the order is valued at approximately 127 million euro…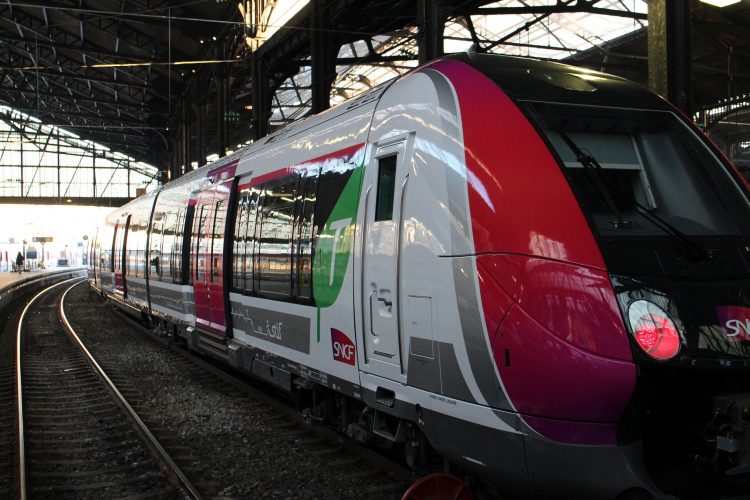 The original order for 172 trains was part of a contract signed in 2006 for up to 372 trains. The first call off option order for 22 trains came in 2014 and this second call off order for 19 units brings the total number of Francilien trains ordered by SNCF to 213, leaving the potential for an additional 159 trains. The order will be financed by Île-de-France's transport authority Syndicat des transports d'Île-de-France (STIF).
Jean Bergé, President at Bombardier Transportation France, commented on the order, "Due to the high passenger demand placed on the SNCF Transilien network, our clients require not only improved reliability and performance, but also a comfortable train that is able to increase capacity. These trains meet and exceed those needs, making the Francilien the best performing train in the Île-de-France fleet."
The Bombardier Francilien EMU commuter trains are due for delivery between the end of 2016 and mid-2017; the trains have room for up to 1,000 people, feature large seats, open gangways and wide doors to facilitate passenger flow. Each vehicle will incorporate BOMBARDIER FLEXX Compact bogies and BOMBARDIER MITRAC Train Control and Management System (TCMS), developed to provide a smooth and comfortable journey. At present, 155 Bombardier Francilien trains operate out of the Gare du Nord, Gare de L'Est, and Gare Saint-Lazare stations in Paris, France.