Danish rail electrification contract awarded to Siemens
Danish rail company Banedanmark has awarded Siemens and construction company Per Aarsleff AS the contract to electrify nine rail routes totalling 1300 kilometres. It is hoped electrification of the network will allow speeds of up to 250km per hour. Elmar Zeiler, head of the Rail Electrification unit at Siemens, said: "We will be equipping about […]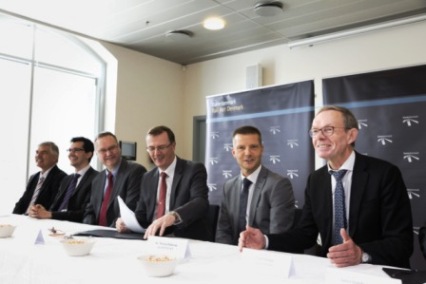 Danish rail company Banedanmark has awarded Siemens and construction company Per Aarsleff AS the contract to electrify nine rail routes totalling 1300 kilometres.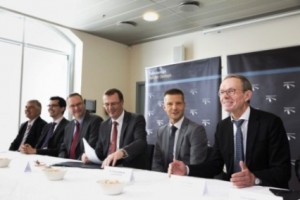 It is hoped electrification of the network will allow speeds of up to 250km per hour. Elmar Zeiler, head of the Rail Electrification unit at Siemens, said: "We will be equipping about 1300 kilometres of Denmark's rail network with electrical overhead lines. This is something we are proud of, that shows how competitive our technology is." She added "Our overhead contact line systems increase the availability and cost-effectiveness of rail routes, while at the same time offering operators a green alternative to diesel traction."
Jesper Hansen, CEO Banedanmark, added: "We look forward to co-operating with Aarsleff-Siemens on electrifying another 1.300 km of the Danish rail net. The coming electrification of a series of sections around the country is one of the key elements in creating the railway of the future and will provide passengers with shorter travelling time and the railway with a greener profile."
In total Siemens will fit overhead lines (2×25 kV) to nine tracks on Denmark's rail network by the end of 2026. The electricity supply will also be installed with substations, auto transformer stations and remote control equipment. The process will begin with the electrification of a 57 kilometre stretch between Esbjerg and Lunderskov in the south of the country.
Related topics
Related organisations