Bespoke CIS display support for St Pancras
The need to replace an LED CIS display at St Pancras International to provide additional information to passengers required Infotec to align its design with the exacting heritage requirements of the world famous station…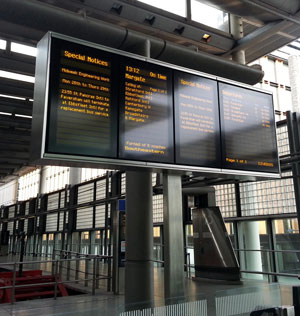 The need to replace an LED CIS display at St Pancras International to provide additional information to passengers required Infotec to align its design with the exacting heritage requirements of the world famous station.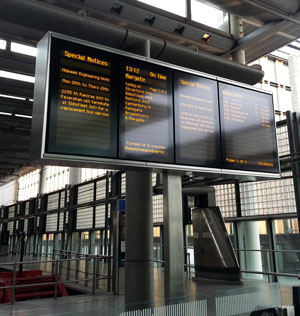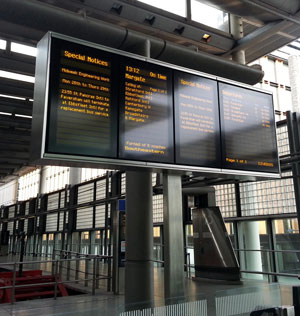 This presented the engineers with quite a challenge – but one that Infotec Ltd. has successfully overcome.
The new collection of displays – three P1043 and one P1147 – now stands at the barrier line of Southeastern's high speed platform, and replaces the single large format bespoke summary display originally supplied by Infotec some years ago.
While the new displays themselves were standard, the support structure had to be reconfigured by Infotec. The original main post had to be retained but needed to be adapted to carry four displays rather than the original one.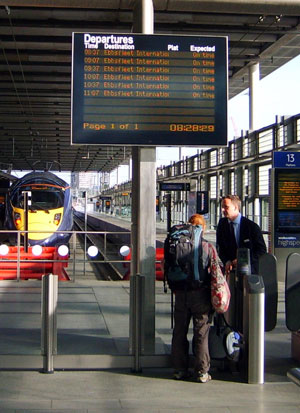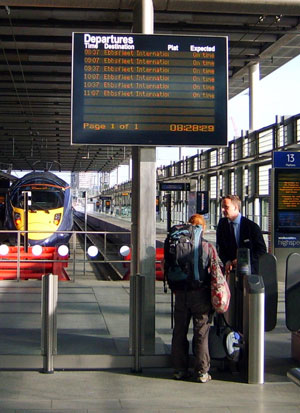 Shadow gaps between the displays and the bespoke cladding were included in the design to allow maintenance access to the displays. Heritage officers, in collaboration with Infotec, specified the cladding materials to be used in order to maintain the high aesthetic standards at St Pancras.
To assist in meeting each of these needs, Infotec mechanical engineer Kevin Hancock used the very latest 3D CAD software. Not only did this help with the design and manufacturing process, it also enabled the client to visualise the completed work accurately and for Infotec to provide step-by-step instructions for the installation team.
The display unit is now fully installed and operational and has received the all-important seal of approval from heritage officers. Above all, customers using Southeastern's high-speed service from London are now even better informed