Arriva to introduce smartphone based rail Ticket Issuing System
The UK rail industry will witness the first smartphone based Ticket Issuing System on Arriva services by March 2016. Fujitsu will be working with transport operator Arriva to implement a smartphone based Ticket Issuing System, known as STARmobile solution, over a contract period of seven years beginning March 2016. The technology will enable Arriva employees, […]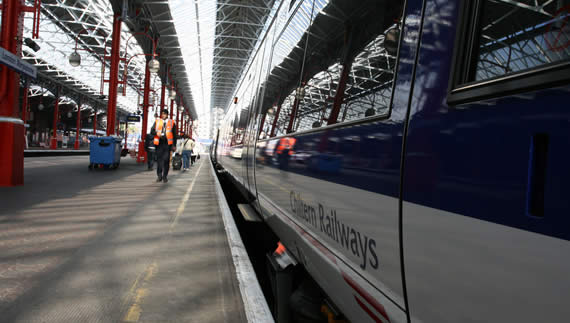 The UK rail industry will witness the first smartphone based Ticket Issuing System on Arriva services by March 2016.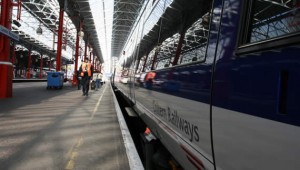 Fujitsu will be working with transport operator Arriva to implement a smartphone based Ticket Issuing System, known as STARmobile solution, over a contract period of seven years beginning March 2016.
The technology will enable Arriva employees, on trains and at railway stations, to provide passengers with information about their journey and the option to purchase tickets. The new service will be available across Arriva Trains Wales, CrossCountry, Chiltern Railways and Grand Central routes.
The contract includes the installation of Fujitsu's STARmobile application on 648 Samsung smartphones and will provide improved access to real time journey information, plan smart ticketing door-to-door journeys via rail and bus services and reduce overall operating costs for Arriva.
David Watkin, Commercial Director at Arriva's CrossCountry business, commented: "Over the last ten years we, like many other train operating companies, have relied on a bespoke, ticketing system. However with passenger numbers rising the time is right to implement an innovative solution that will help transform the rail experience for our employees and our customers."
"By working with Fujitsu to create an easy to use ticketing system we will be able to offer tickets to our passengers in the quickest, most cost effective way possible, while also equipping our employees with the information they need to create a consistently high level of customer service" added Mr Watkin.
Russell Goodenough, Client Managing Director and Head of Transport, Fujitsu UK & Ireland, gave reaction to the awarded contract: "We are delighted to see Arriva leading the way in the rail industry by deploying Fujitsu's STARmobile across its current and future rail franchises.
"Mobile technology is fundamentally changing the way we interact, carry out our jobs, and ultimately, live our lives. By extending our existing retail train ticketing solution, which is already used in many of the UKs train operating companies, to a smartphone based solution, we will play our part in helping to transform the experience for Arriva passengers now and in the future."
Related topics
Related organisations