Paris RER Line A to receives 100th MI09 trainset
Alstom and Bombardier have delivered the 100th MI09 duplex train destined for Line A of the Paris RER network…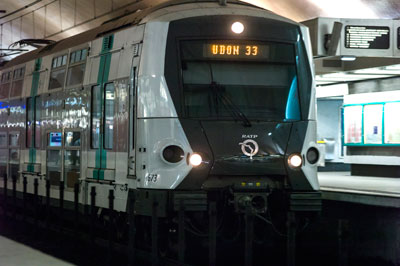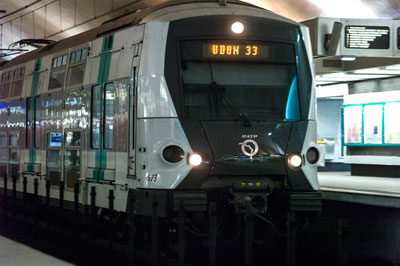 The achievement was recognised at Alstom's Valenciennes Petite-Forêt site and attended by operators RATP (Réseau express régional d'Île-de-France) and STIF (Autorité Organisatrice des Transports d'Ile-de-France). The departure from the factory marks the 100th MI09 duplex train destined for Line A of the RER network in Paris. The delivery is part of a contract awarded to the Alstom-Bombardier consortium in 2009. In February 2015, STIF ordered 10 extra trains, bringing the total number of trains ordered to 140.
Line A of the RER is regarded as one of the most frequented regional lines in Europe with 1.2 million passengers transported each day. Current MI09 trains have already covered 24 million kilometres on Line A. At a length of 110 metres, each train can transport up to 2,600 passengers in five cars at maximum speeds of 120 km/h. The trains are equipped with an efficient electrical braking system reducing energy consumption and a Wi-Fi link installed between the train and the ground to ensuring transmission of operational limits improving maintenance operations and reliability.
The MI09 trains are designed and produced in France on the industrial sites of Alstom in Valenciennes Petite-Forêt and Bombardier in Crespin. The five other French Alstom Transport sites involved are Ornans for the traction motors, Le Creusot for the bogies, Tarbes for the traction chain equipment, Petit Quevilly for the main transformer and Villeurbanne for the passenger information and electronic control systems.