Rhine-Ruhr Express project receives €340 million EIB investment
The European Investment Bank (EIB) has assigned a €340 million long-term loan to help fund the Rhine-Ruhr Express project in North Rhine-Westphalia. The EIB loan has been allocated to upgrade the local public transport system in North Rhine-Westphalia including the purchase of 82 double-deck electric trains for the Rhine-Ruhr Express project. The new trains will […]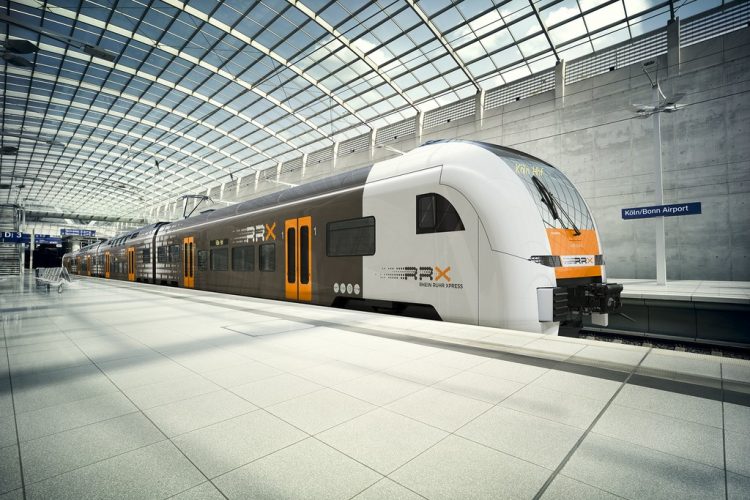 Financing of new rolling stock for a high density schedule and fast regional rail system in the densely populated Rhein-Ruhr region.
The European Investment Bank (EIB) has assigned a €340 million long-term loan to help fund the Rhine-Ruhr Express project in North Rhine-Westphalia.
The EIB loan has been allocated to upgrade the local public transport system in North Rhine-Westphalia including the purchase of 82 double-deck electric trains for the Rhine-Ruhr Express project. The new trains will be built and maintained by Siemens and offer better energy efficiency, greater capacity and special barrier-free passenger comfort.
The Rhine-Ruhr Express project involves connecting the Rhine-Ruhr region with a network of six lines travelling through the Cologne-Düsseldorf- Duisburg-Essen-Dortmund-Hamm corridor. The project is supported by the neighbouring transport associations of Rhine-Ruhr (VRR), Rhineland (NVR), Westphalia-Lippe (NWL) and Rhineland Palatinate North (SPNV-Nord). 
When signing the framework agreements, EIB President Werner Hoyer said that "with the close cooperation of the four transport associations, the RRX project is a first for North Rhine-Westphalia's local transport system. The Rhine-Ruhr Express represents a key sustainable and customer-focused transport solution for NRW that will be appreciated in the region and beyond". President Hoyer also expressed his confidence that the EIB would do further business with the participating transport associations in future years.
In addition to EIB financing, the Rhine-Ruhr Express project will be funded by KfW IPEX-Bank and Landesbank Hessen-Thüringen (Helaba).