Railway Interiors Expo 2015
Anyone involved in the purchase, design, outfitting or management of railcar and mass-transit interiors will find Railway Interiors Expo 2015 an absolutely unmissable show…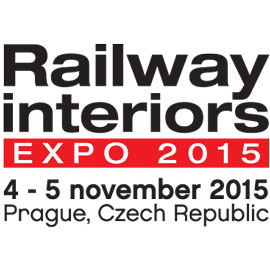 Railway Interiors Expo 2015
04-05 November 2015
Prague Letnany Exhibition Centre (PVA), Prague, Czech Republic
www.RailwayInteriors-Expo.com
Do not miss this show!
Anyone involved in the purchase, design, outfitting or management of railcar and mass-transit interiors will find Railway Interiors Expo 2015 an absolutely unmissable show. To be held in Prague, Czech Republic, on 4-5 November, the event will feature 85+ exhibitors and one of the strongest conference line-ups of the year. The expo regularly attracts far in excess of 2,000 attendees from all over the world – providing a truly global networking opportunity.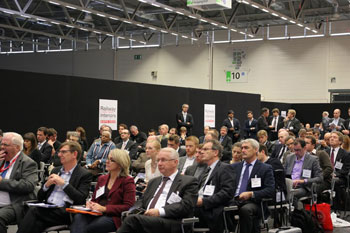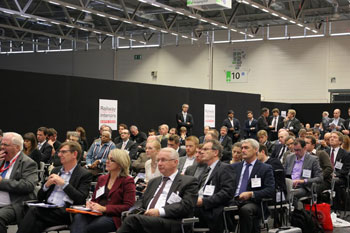 Railway Interiors Expo is exclusively for people involved in the design decision-making process of rail carriages and for those who are responsible for specifying the comfort, safety, and passenger experience systems within them. As such, it the best platform for rail operators, design consultants and carriage makers to see the latest technological, material and service developments for railcar and mass-transit interiors. Expect to see the latest seats, infotainment systems, lighting, washroom facilities, soft furnishings, flooring, catering solutions, anti-vandalism technologies, HVAC systems, safety equipment, cleaning products and security solutions.
Beyond an impressive European contingent, confirmed exhibitors include companies from Canada, China, the USA and India. A full exhibitor list can be found online at: www.RailwayInteriors-Expo.com.
As well as the essential exhibition, a free-to-attend Design and Technology Forum will run on both days of the event – featuring over 60 of the best speakers in the industry. Leading speakers include Michael Sohn, head of industrial design, Bombardier Transportation, Germany, Mike Ashworth, design & heritage manager, London Underground, UK, Fernando Tellechea, chief designer, Integral Design and Development, Spain, Andy Sykes, lead rail designer, Seymourpowell, UK, and Paul Rutter, transport sector manager, DCA Design Consultants, UK.
Topics will include everything from stunning, new interior concepts to the latest thoughts on how to improve the passenger experience, as well as highly focused presentations on seating and sleeper facilities, WiFi, infotainment, and revenue generation.
To attend Railway Interiors Expo 2015, you need to pre-register for your free pass at www.RailwayInteriors-Expo.com.
Contact: Damien De Roche
Email: [email protected]
Tel: +44 1306 743744
Fax: +44 1306 742525