Last remaining Crossrail tunnelling machine dismantled
Victoria, the last remaining Crossrail tunnel-boring machine, is currently being dismantled following completion of the 26 miles tunnelling project. The machine dubbed Victoria completed tunnelling at Farringdon Crossrail station in May 2015. Work is now taking place to deconstruct the boring machine's 130 metre trailer 40 metres below the surface via the shaft at Stepney […]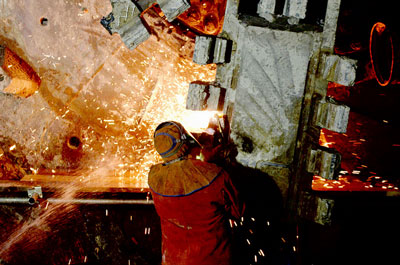 Victoria, the last remaining Crossrail tunnel-boring machine, is currently being dismantled following completion of the 26 miles tunnelling project.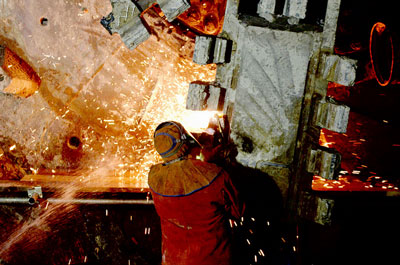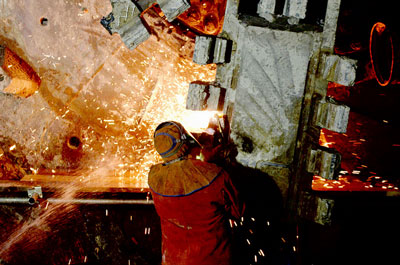 The machine dubbed Victoria completed tunnelling at Farringdon Crossrail station in May 2015. Work is now taking place to deconstruct the boring machine's 130 metre trailer 40 metres below the surface via the shaft at Stepney Green and returned to manufacturer Herrenknect, with parts recycled for future tunnelling projects.
Roger Mears, Crossrail Eastern Tunnels Project Manager said: "Crossrail's last tunnelling machine, Victoria, has finished her journey and is being dismantled and recycled. Thanks to the quality of these marvellous machines and skill of the teams who operated them, Crossrail's tunnels are now complete, ready for the complex task of fitting out the railway."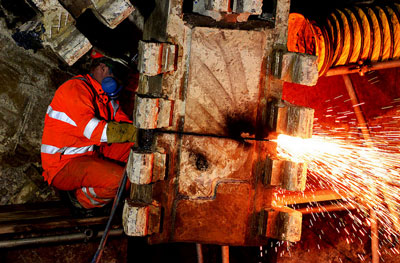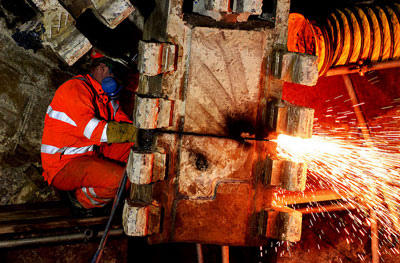 Over the last three years, eight 1,000 tonne tunnelling machines have bored 42km or 26 miles of new 6.2 diameter rail tunnels under London. The tunnels weave their way between existing underground lines, sewers, utility tunnels and building foundations from station to station at depths of up to 42m.
Related topics
Related organisations