Network Rail updates its transparency portal
Network Rail has published new and updated information on its online transparency portal, including payments made for disruption…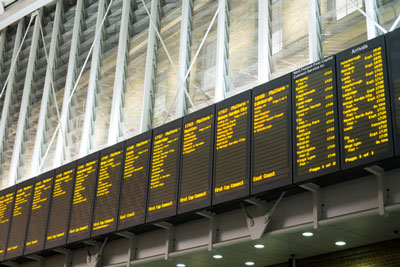 Network Rail has published new and updated information on its online transparency portal, including payments made for disruption on the railway and its performance under Freedom of Information.
Transparency is a key theme within Network Rail's five-year strategic business plan. Being more open and accessible will make Network Rail more accountable to the travelling public, taxpayers and politicians.
Mark Farrow, head of transparency for Network Rail, said: "We're continuing to publish more information as part of our commitment to being more open and transparent, and to better explain what we do, how we do it and why.
"We know that people are interested in how money is spent within the rail industry.  Being more transparent about this will help us become a better, more efficient and responsive organisation and it will make us more accountable to the people who use and fund our network. We recognise that there is more to be done and we are committed to making transparency part of everything we do at Network Rail."
Network Rail's updated transparency portal includes historic delay attribution data
Highlights of the new categories published in the transparency portal include:
Payments for disruption on the railway made under schedule 8
Income from toilets at Network Rail managed stations
Alliance agreements
Our performance under Freedom of Information
Historic delay attribution data
A further 34 existing categories have been refreshed with new data.
Network Rail's transparency portal can be found here: www.networkrail.co.uk/transparency/