First rails arrive at Borough Viaduct for London Bridge Thameslink Programme
The first rails and ballast have arrived at London Bridge for Borough Viaduct as part of the Thameslink Programme. Track construction can now commence on the 2012 constructed Borough Viaduct adjacent to London Bridge station. The weekend commencing 12 September saw the arrival of the first rail and ballast that will be used to transport […]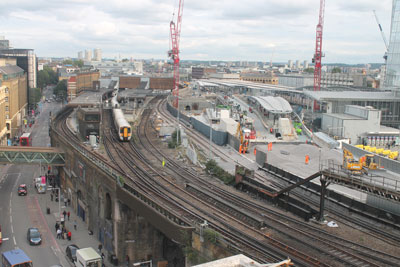 The first rails and ballast have arrived at London Bridge for Borough Viaduct as part of the Thameslink Programme.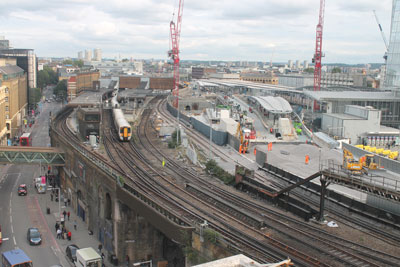 Track construction can now commence on the 2012 constructed Borough Viaduct adjacent to London Bridge station. The weekend commencing 12 September saw the arrival of the first rail and ballast that will be used to transport Charing Cross trains from 04 January 2016, while the old viaduct is re-laid to carry future Thameslink services.
Once complete in 2018, the government-sponsored Thameslink Programme is set to transform north-south travel through London with new trains running through the capital every 2 to 3 minutes at peak times. The newly expanded Thameslink network will include links to Cambridge and Peterborough.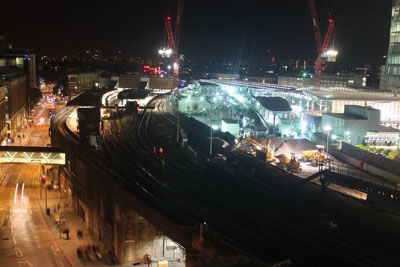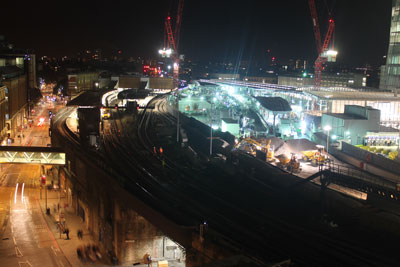 In addition to the recent delivery of materials, a new signal gantry was constructed at Waterloo East and old sleepers and track removed from around London Bridge station. The programme aims to deliver a robust new track and signalling systems that will offer greater reliability.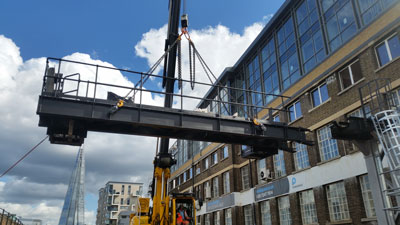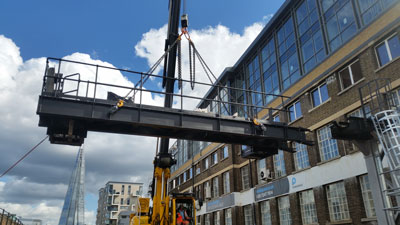 In addition to work associated with the Thameslink Programme, London Bridge station is currently undergoing a complete rebuild with greater space and more facilities.