Planned London Bridge station public space and entrance revealed
Network Rail has released images displaying a new public space and entrance planned for Tooley Street at London Bridge station. The new London Bridge entrance and public space on Tooley Street will form part of the current Thameslink Programme station rebuild with construction beginning on the north side of the station in Easter 2016. Images […]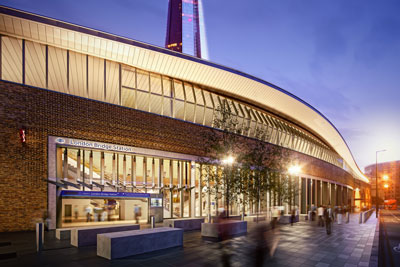 Network Rail has released images displaying a new public space and entrance planned for Tooley Street at London Bridge station.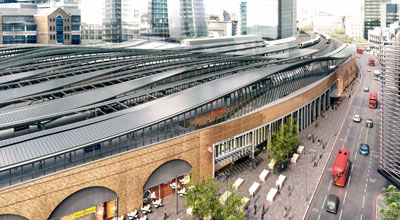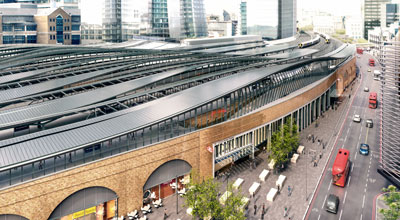 The new London Bridge entrance and public space on Tooley Street will form part of the current Thameslink Programme station rebuild with construction beginning on the north side of the station in Easter 2016. Images released this week show what the station entrance will look like in 2018.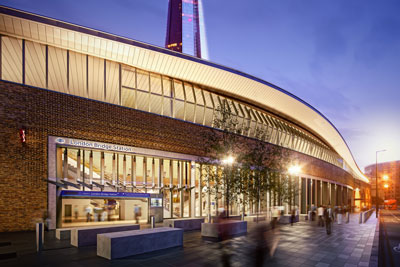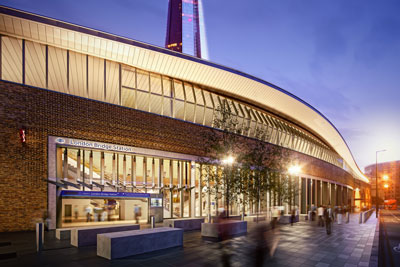 Thameslink Programme director Simon Blanchflower said: "As well as rebuilding the railway through London Bridge, we are also creating a new focal point for Southwark and linking the communities north and south of the line.
"A new pedestrian walking route will be opened up with plenty of space for new retailers and cafes and the new public space alongside Tooley Street will be a fitting entrance to one of London's busiest railway stations."
Capacity at London Bridge station to increase from 56 million to more than 90 million each year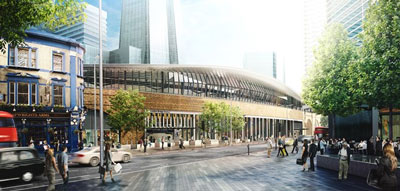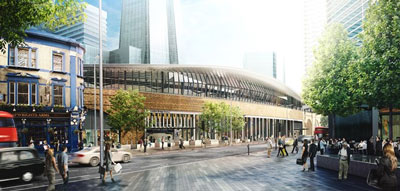 According to Network Rail, the concourse will stretch the full width of the railway from Tooley Street to St Thomas Street creating an area the size of the pitch at Wembley Stadium.  Capacity at the station is due to increase from 56 million people every year to more than 90 million.