Transport Secretary opens Thameslink Three Bridges depot
Transport Secretary Patrick McLoughlin officially opened the Thameslink Three Bridges depot on the 15 October, paving the way for Thameslink Programme completion in 2018. Opening of the advanced train care facility located in Crawley, West Sussex, marks a major step towards completing the government's multi-billion pound Thameslink Programme. The depot will play a significant role […]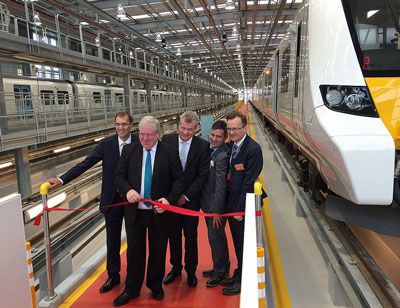 Transport Secretary Patrick McLoughlin officially opened the Thameslink Three Bridges depot on the 15 October, paving the way for Thameslink Programme completion in 2018.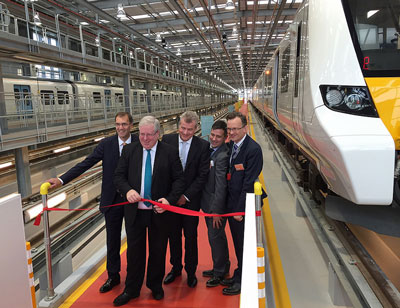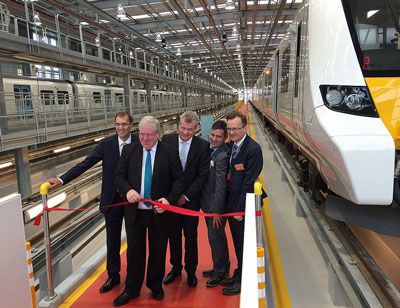 Opening of the advanced train care facility located in Crawley, West Sussex, marks a major step towards completing the government's multi-billion pound Thameslink Programme. The depot will play a significant role in housing and maintaining the new 1,140 carriage fleet for the expanded Thameslink network, transforming passenger journeys with new trains, increased capacity, improved connectivity and upgraded stations. Once complete in 2018, Thameslink will operate from Bedford, Cambridge and Peterborough to Brighton, Horsham, Gatwick, Maidstone and Sevenoaks.
Thameslink Three Bridges depot will maintain the new 1,140 carriage fleet
Transport Secretary Patrick McLoughlin said: "Our plan for passengers is delivering real improvements for those who use Thameslink services.
"The opening of this state-of-the-art facility is a major milestone and paves the way for an impressive new fleet of hi-tech trains to come into service from spring next year.
"The improvements will transform rail travel for millions of passengers, with better journeys on fantastic new Class 700 trains, improved connections and upgraded stations.
"The programme is also creating thousands of jobs across the country.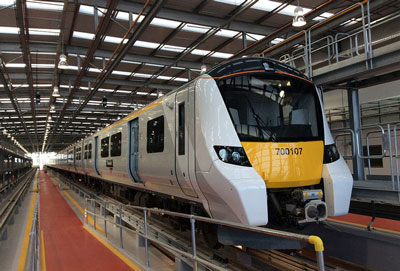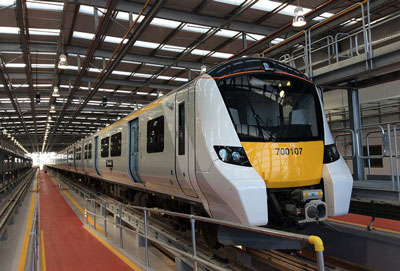 The Thameslink Three Bridges depot opening comes as the government publishes the terms of reference for the London-South Coast Rail Corridor Study, which will consider options for increasing capacity and relieving pressure on the Brighton Main Line (BML), which Thameslink services operate over.
The study, will examine existing proposals for improvements. These include recommendations for investment in both the existing Brighton Main Line (BML) and for consideration of the 'BML2' concept, which would create a new rail link by reopening the Lewes-Uckfield line, along with other measures.
Related topics
Related organisations