£22m Rugby Rail Operating Centre opens
Rugby Rail Operating Centre (ROC) officially opened on 11 November 2015 becoming one of twelve new centres that will eventually replace more than 800 signal boxes. Opened by Councillor Michael Stokes, leader of Rugby Borough Council alongside Network Rail's route managing director, Martin Frobisher, the £22m centre will be operational 24 hours a day and […]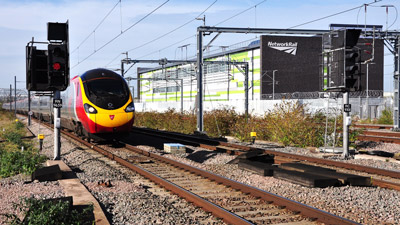 Rugby Rail Operating Centre (ROC) officially opened on 11 November 2015 becoming one of twelve new centres that will eventually replace more than 800 signal boxes.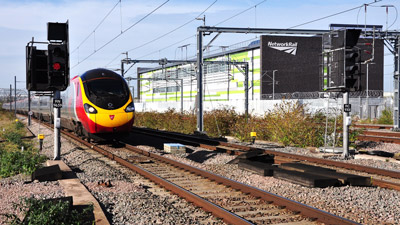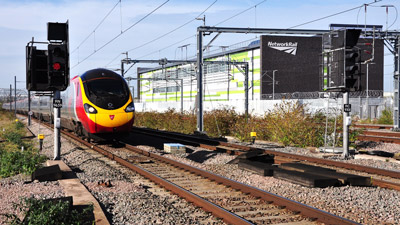 Opened by Councillor Michael Stokes, leader of Rugby Borough Council alongside Network Rail's route managing director, Martin Frobisher, the £22m centre will be operational 24 hours a day and is one of 12 nationally which will eventually control the entire rail network in Britain.
According to Network Rail, all 12 centres will have more advanced signalling tools and technology that will help reduce delays, improve performance, increase capacity, provide better information to passengers and offer better value for money for passengers and taxpayers.
Rugby Rail Operating Centre one of 12 to eventually control the entire rail network in Britain
Rugby Rail Operating Centre now controls the Stafford area as part of a £250m upgrade project. From 2016, the centre will take control of the next section in the Norton Bridge area near Stafford.
Control for other areas of the railway will be transferred into the building over the coming years when they are resignalled as part of the Network Rail's Railway Upgrade Plan.
Councillor Michael Stokes said: "I'm reminded every day of how important the railway is to our town and what strong historical links we have with the railway. Rugby is the fastest growing town in the Midlands and one of the fastest growing towns in the UK. This facility highlights our commitment to work with businesses to ensure they receive a warm welcome to our town and I am pleased we will continue to be part of the future of the railway in Britain."
"It will help to boost performance, increase capacity and provide a better level of service to passengers"
Andy Scott of Network Rail, who has overseen bringing the Rugby ROC into use, said: "This new rail operating centre is an essential part of our Railway Upgrade Plan to provide a better service to passengers and will make sure Rugby is a key location on the railway map for decades to come. When fully operational, it will help to boost performance, increase capacity and provide a better level of service to passengers. It will also help the railway recover more efficiently during periods of disruption."
Related topics
Related organisations