Rail freight continues to decline during 2015
Rail freight in Great Britain has fallen during Q2 2015 continuing the disappointing theme witnessed throughout the year. Latest figures published by the Office for Rail and Road (ORR) reveal rail freight usage in Great Britain fell during Q2 2015 (July, August, September) by 18.4 percent recording 21.1 million tonnes compared to the same period […]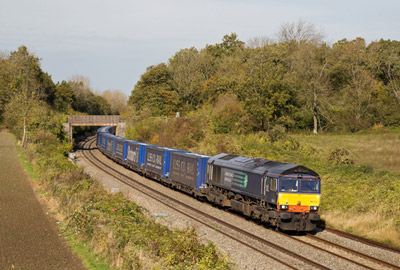 Rail freight in Great Britain has fallen during Q2 2015 continuing the disappointing theme witnessed throughout the year.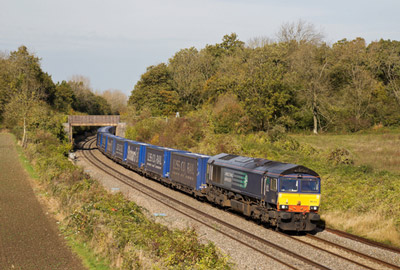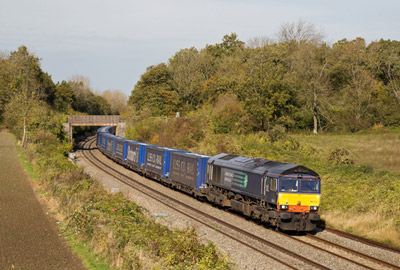 Latest figures published by the Office for Rail and Road (ORR) reveal rail freight usage in Great Britain fell during Q2 2015 (July, August, September) by 18.4 percent recording 21.1 million tonnes compared to the same period the previous year. This is the second lowest Q2 and third lowest quarter overall since the start of the time series in 1996-97. The decrease was largely caused by a reduction in the amount of coal lifted, down 48.9 percent to 4.6 million tonnes from 9.0 million tonnes in the same quarter last year.
Additional results reveal the total amount of freight moved during 2015-16 Q2 fell by 16.5 percent compared to the same quarter last year. However, freight delays improved with a decrease of 9.9 minutes per 100 train kilometres, a reduction of 22.5 percent compared to 2014-15 Q2.
"This has been a difficult year for rail freight"
Responding to the latest freight statistics released by Office of Rail and Road, Maggie Simpson, Rail Freight Group (RFG) Executive Director, said: "This has been a difficult year for rail freight, with coal traffic falling away and other sectors such as steel and international also beset by problems. Yet increases in construction traffic and continued good performance in intermodal shows that the sector is delivering well for its customers, and we should be confident of continued growth in these markets in future."
The full ORR rail freight report and methodology can be found here.