Belgian National Railways orders 1,362 double-deck train cars
Belgian National Railways (SNCB-NMBS) has signed a contract with Bombardier and Alstom for the supply of 1,362 M7 double-deck train cars in an order worth €3.3 billion…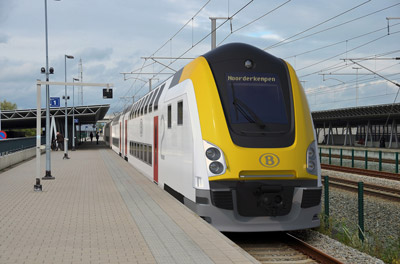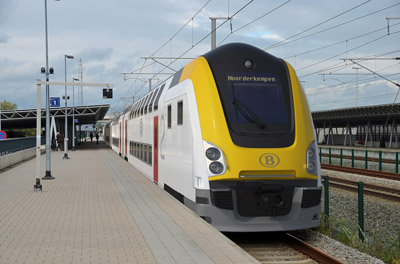 On 18 December 2015, a framework contract was jointly signed by SNCB-NMBS and Bombardier and Alstom for the supply of M7 double-deck train cars. Valued at €3.3 billion, Bombardier's part of the order is worth approximately €2.1 billion whilst Alstom's share is €1.2 billion.
The first firm order signed today includes the design and manufacturing of 445 cars and is valued at approximately €1.3 billion. Deliveries for this first order will take place between September 2018 and 2021. The frame contract also includes options for up to 917 additional cars.
Double-deck train cars to provide 145,000 additional seats
Bombardier's site in Bruges (Belgium) will provide 65 multifunctional steering cars and 290 trailer cars. Alstom will design and build 90 motorised cab cars in its Valenciennes site (France) with the support of its electrical and signalling centre in Charleroi (Belgium). Alstom will also develop and produce the ETCS level 2 system for the entire fleet.
Laurent Troger, President, Bombardier Transportation, said, "This framework contract for almost 1,400 double deck coaches will provide the people of Belgium with the highest standard of modern mobility solutions. It also confirms SNCB-NMBS' trust in Bombardier's products and technology, further strengthening our long term partnership."
Andreas Knitter, Senior Vice-President Alstom Europe, added: "This order clearly reflects the strong confidence the SNCB-NMBS has in our double-deck trains and the level of comfort they offer. It is also an indication that the vehicles are really appreciated by the passengers and represent the ideal answer to increasing ridership."
The new trains will increase capacity by 145,000 additional seats on the SNCB-NMBS network. The trains will be able to run at speeds of up to 200km/h and will operate on all Belgian mainlines, cross border with the Netherlands and Luxembourg, including on some high speed lines. The M7 concept is based on the preceding M6 double-deck cars, of which 492 were delivered by the same Bombardier – Alstom consortium. The interior of the M7 was created through consultation with over 200 representatives from different user groups. The redesigned first and second class cars provide enhanced passenger comfort, wheelchair access and space for bicycles
The M7 cars are fully flexible and can operate as either M7 EMU(1)'s or as loco-hauled trains composed of both M7 and existing M6 double deck cars. A predictive train diagnostic system will improve preventive maintenance activities and reduce the life cycle costs.
Related organisations
Related regions