Report suggests privatising Network Rail could put passenger safety at risk
A new report commissioned by the TUC has suggested privatising Network Rail could be bad for passenger safety and lead to higher fares. A new report entitled 'Staying On The Right Track' has highlighted the possible impact that would occur if Network Rail were privatised. Carried out by Dr John Stittle, Senior Lecturer in Accounting […]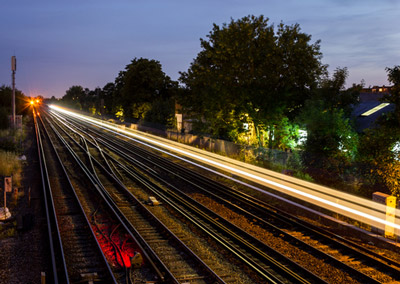 A new report commissioned by the TUC has suggested privatising Network Rail could be bad for passenger safety and lead to higher fares.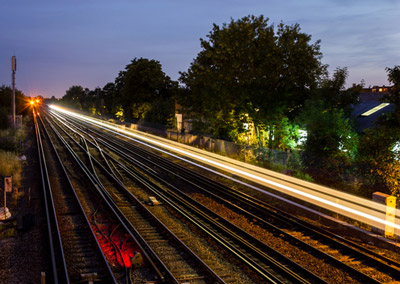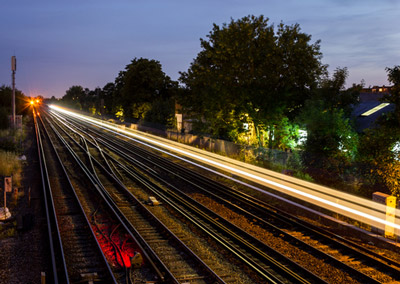 A new report entitled 'Staying On The Right Track' has highlighted the possible impact that would occur if Network Rail were privatised. Carried out by Dr John Stittle, Senior Lecturer in Accounting at the University of Essex, the report was commissioned by the TUC and rail unions' Action for Rail Campaign in response to the government consultation being undertaken by Nicola Shaw into the future shape and financing of Network Rail.
Submitted on the day of the close of the consultation, Dr Stittle's report outlines the following key arguments against re-privatising Network Rail.
Passenger safety – The report warns that privatising Network Rail could lead to a decline in safety standards.
The report notes that under Network's Rail's privatised predecessor Railtrack there were far more workplace accidents, broken rails and trains ignoring emergency signals.
The report says that if Network Rail is devolved or sold off to companies this could threaten the substantial improvements in passenger safety made since Railtrack's collapse.
Higher fares – The report warns that if Network Rail is privatised, money that should be spent on improving the UK's rail infrastructure will end up going to shareholders.
Railtrack, even when posting big losses, still paid out huge dividends.
Were privatisation to happen, the cost of future improvements would have to be passed on to taxpayers or funded by higher fares.
Projects running over budget – The report highlights Railtrack's poor record of delivering important infrastructure projects on budget.  For example, the cost of up-grading the West Coast Main Line cost skyrocketed from £2.5 billion to £14.5 billion under Railtrack's management.
With major upgrades planned, such as the electrification of the TransPennine and Midland Mainline routes, handing control back to the private sector would pose a huge risk to the taxpayer.
Debt – If Network Rail's debt is no longer underwritten by the state, potential equity investors will almost certainly hesitate to invest. And without government guarantees, the annual interest cost of Network Rail's debt could become unsustainable.
Fragmentation – The fundamental challenge faced by UK rail is that it is too fragmented with competing interests pursuing short term commercial gains. Privatising Network Rail would only make this problem worse. 
The Shaw review should therefore give more priority to the benefits of a vertically integrated railway in public ownership supported by more longer- term and sustainable funding,
"The country cannot afford to have Network Rail privatised either wholly or partially"
Senior Lecturer in Accounting at the University of Essex Dr John Stittle said: "It is essential that the Shaw Commission does not support any form of privatisation for Network Rail. Railway privatisation has been a clear and costly failure for both passengers and tax payers.
"The country cannot afford to have Network Rail privatised either wholly or partially.  The industry must not be returned to the disastrous era of Railtrack where shareholder returns were placed above safety and investment."
Commenting on the report, TUC General Secretary Frances O'Grady said: "This report provides a very compelling case for keeping Network Rail as a public body.
"Taxpayers and the travelling public deserve a modern, sustainable approach to upgrading our railways. Not a repeat of past failures. 
"Resurrecting the ghost of Railtrack could lead to a worryingly decline in safety standards and higher fares.
"More fragmentation and commercialisation would be the worst of both worlds."
The TUC commissioned report 'Staying On The Right Track' can be downloaded here.