Execs toast Chemnitz's Citylink tram-train at InnoTrans
Stadler and Vossloh Kiepe presented a tram-train hybrid at InnoTrans that is already in operation in the German city. Ian Hall investigates…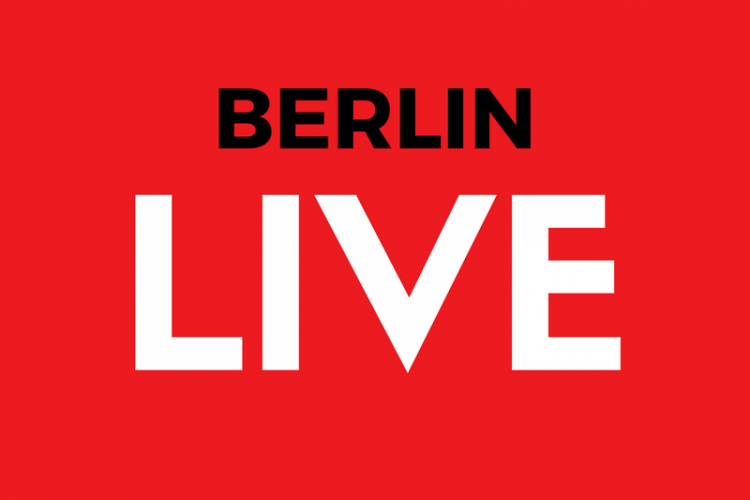 BERLIN: Stadler and Vossloh Kiepe joined the public transport authority for Chemnitz in presenting at InnoTrans a tram-train hybrid that is already in operation in the German city.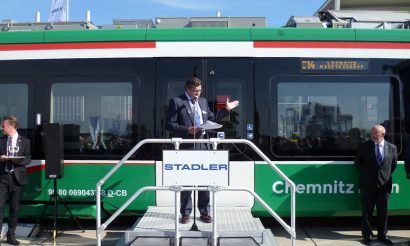 Senior representatives from both companies and the authority, Verkehrsverbund Mittelsachsen (VMS), toasted the vehicle, Citylink, with champagne in front of the media and other onlookers at the Berlin trade-fair.
Chemnitz's investment in the bi-directional vehicles – which have been in operation since April, albeit initially only on DB Network infrastructure – is part of a project called 'Chemnitzer Modell' to boost the city's transport network. Tramway- and rail tracks will be linked and connecting points created between the city and wider region.
VMS first placed its order, which was for eight Citylink tram-trains, back in August 2012. The consortium of Vossloh Kiepe and Stadler Valencia received an order for four more units, in July last year.
Citylink is described by its developers as 'one of the first low-floor tram-trains satisfying the German regulations BOStrab and EBO'.
The tram-train is able to operate both on the tramway network under 600/750V DC and on the regional non-electrified railway lines with diesel traction. Its maximum speed, when in train mode, is 100 km/hr.
The executives celebrating their co-operation at InnoTrans – Íñigo Parra (Stadler), Ulrich Lauel (Vossloh Kiepe) and Dr Harald Neuhaus (VMS) – flagged numerous aspects of Citylink's design including "great" driver's-cab visibility.
Parra told the crowd: "It's a marvellous train that everyone can be proud of."