Bombardier locomotives receive approval for operation in the Gotthard Base Tunnel
Bombardier Transportation has announced that its TRAXX locomotives have been approved for operation on Switzerland's ETCS routes, including Gotthard Base Tunnel.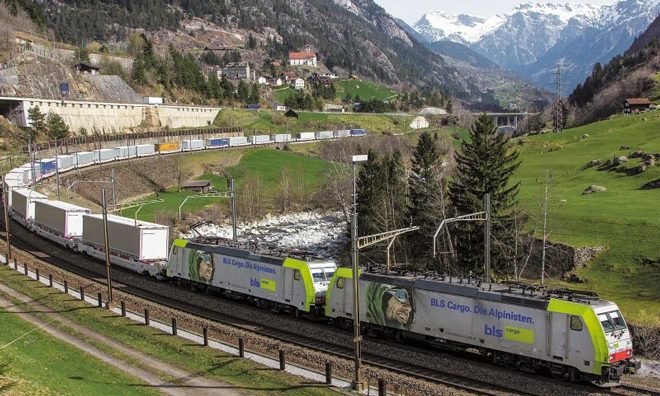 Credit: Bombardier Transportation
Bombardier's TRAXX locomotives, fitted with the latest automatic train protection software, have been approved for operation through Switzerland's Gotthard Base Tunnel, the world's longest and deepest rail traffic tunnel.
Authorisation was granted thanks to close cooperation between the Swiss Federal Office of Transport (FOT), SBB Infra, BLS Cargo and Bombardier.
Commenting on the approval, Albert Bastius, Head of Product Line Locomotives at Bombardier Transportation, said:  "We thank the FOT, SBB Infra and BLS Cargo for the constructive teamwork that will enable our TRAXX locomotives to operate reliably and efficiently in the Gotthard Base Tunnel. We are now continuing to see that the implementation of our latest software progresses well on the many locomotives in operation, so that our customers benefit from this updated version."
Automatic Train Protection solution will enable TRAXX locos to operate via the Gotthard Base Tunnel
The Gotthard Base Tunnel establishes a new direct route for high-speed rail and heavy freight trains to help boost capacity of the existing mountain route.
The new software version will enable the TRAXX MS and AC locomotives (Re 486, BR 186, Re 487, BR 187) to run on all sections of the Gotthard Tunnel's track, including those using the advanced European Train Control System (ETCS) in Level 2 operation.
Locomotives that are not yet retrofitted can still run on all other lines in Switzerland, including those equipped with ETCS. In double traction operation as the non-leading locomotive, the locomotives can be operational even on the Gotthard Axis.
The EBI Cab 2000 on-board Automatic Train Protection solution has been designed to increase traffic capacity, reliability and safety on mainline operations. The system allows higher speeds and shorter headways, with information between the wayside and on-board equipment transmitted via radio and continuous supervision of the speed of the train.