Innovations at RailTech Europe 2017 will shape the railways of tomorrow
Showcasing the cutting-edge innovations that will shape the railways of tomorrow will be the focus of the forthcoming RailTech Europe 2017 event.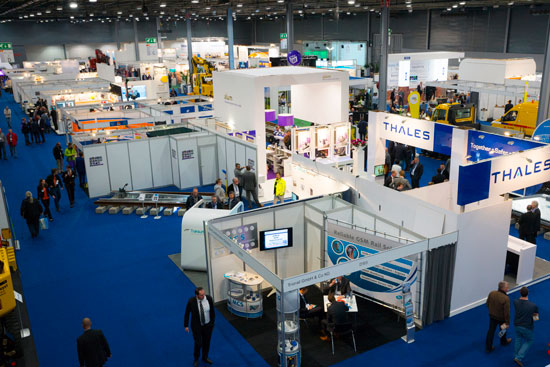 Showcasing the cutting-edge innovations that will shape the railways of tomorrow will be the focus of the forthcoming RailTech Europe 2017 event. A three-day Conference serie with more than 20 high-level speakers, together with an exhibition featuring 65 interactive workshops, trade stands, tech visits and even a career clinic will all be on show in the Dutch city of Utrecht to rail professionals from across the world.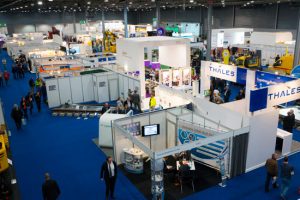 It's an unmissable opportunity for anyone working in the rail industry to hear world-class presentations, exchange ideas and learn from each other some of the key developments that are driving forward the sector.
ProRail and NS
Taking place at the Jaarbeurs Utrecht from March 28-30th, RailTech Europe 2017 is organised by ProMedia Europoint with the Dutch Railways (NS), Dutch Infrastructure manager (ProRail) and rail associations Holland Rail Industry, Railforum and The Royal Dutch Transport Federation (KNV).
The conference themes are:
Day 1, March 28: European Railway Traffic Management System (ERTMS)
Day 2, March 29: Digitalisation in Railways
Day 3, March 30: Maintenance of Rail Infrastructure
Keynotes
Keynote speeches will be given by Libor Lochman, Executive Director of the Community of European Railway and Infrastructure Managers, who will outline a positive business case for ERTMS (day 1); Professor Diego Galar of the University of Ulea, who will talk about Big Data technologies in the context of railways (day 2); and Marc Antoni of the International Union of Railways, who will give an international perspective on rail infrastructure management (day 3).
A large interactive workshop programme will focus on topics including safety in the rail sector, new systems, light rail, realistic computer models and the 'Internet of Things' on the track.
Startup Fest
One highly innovative feature of this year's event is the Startup Fest, designed to give individuals and companies just starting out the opportunity to showcase their visions and ideas. There will be the opportunity to pitch ideas, along with take part in workshops and network with peers and potential partners.
Also new for 2017 is 'Rail Freight Square', a dedicated area of more than 1500 m2 of floorspace giving rail freight professionals to meet and share good practice through a series of technical workshops. There will also be a social event organised by Rail Cargo Information Netherlands.
Technical Visits
RailTech Europe 2017 will also feature a series of technical visits hosted by ProRail, including an opportunity to see the Operational Control Centre Rail (OCCR). Add to this a career clinic for young Dutch rail professionals, trade stands, live 'on-track' demonstrations and a networking dinner, and it's clear why rail professionals should be in Utrecht next month.
For more information and details on how to book your place, visit the RailTech Europe 2017 website.