Waterloo track replaced for a more reliable railway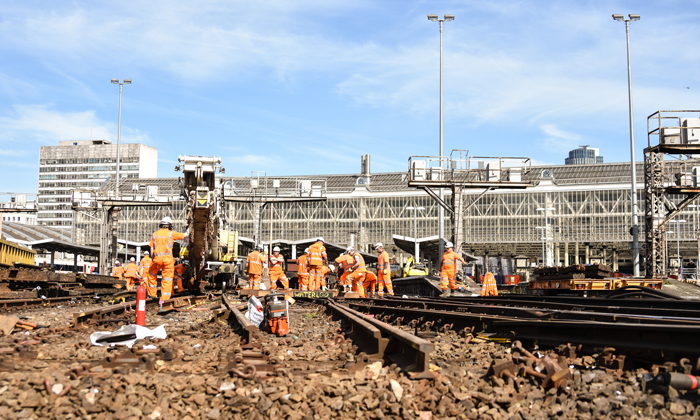 The work has resulted in the replacement of large sections of the switches and crossings (which allow trains to move between tracks and access the correct platforms) at Waterloo, and will ensure that trains can access the former International Terminal, which Network Rail is currently rebuilding to provide an extra five platforms at Waterloo.
"As one of the most heavily used sections of railway in Britain, it is essential that we carry out these upgrades as part of our Railway Upgrade Plan, to provide passengers with a reliable service," said Stuart Kistruck, Director of Route Asset Management at Network Rail. "We're also preparing the track to accommodate more trains as part of our £800 million upgrade, and the work this month is a vital part of that. I'd like to thank passengers for their patience while we've carried out our work."
This is the biggest investment at Waterloo for decades – it will provide 30% more space for passengers during the morning and evenings, as well as providing more space for longer distance passengers in the near future.