High safety inside Switzerland's Ceneri Base Tunnel
The Swiss company COMLAB AG has been awarded a contract worth approximately 5.99 million CHF to equip a tunnel radio system to both single-track tunnel sections of the Ceneri Base Tunnel. The 15.4 km-long Ceneri Base Tunnel is the third largest tunnel project in Switzerland after Gotthard and the Lötschberg Base Tunnels.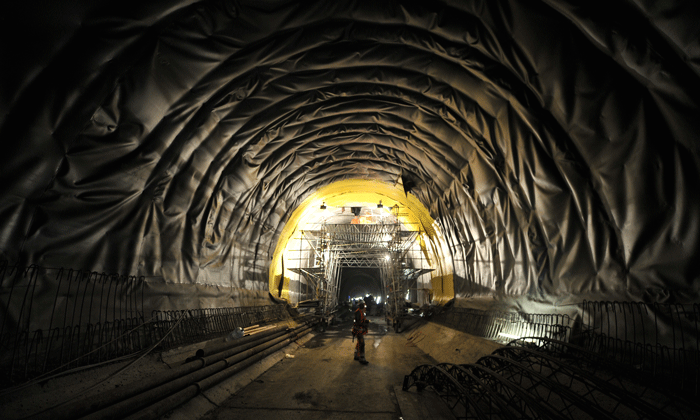 Copyright: Alp Transit Gotthard AG
The challenge for such a project is that multiple radio networks are required to operate alongside each other. Whether it is the train staff, the emergency services personnel or the train passengers, everyone needs to be supplied with mobile communications. COMLAB's modular digital repeater system is a multi-operator and multi-band radio coverage system which combines the global system for mobile communications on railways (GSM-R), the radio distress and safety system (POLYCOM) and the public mobile telecommunications systems GSM and UMTS with one another, and simultaneously protect them against mutual sources of interference.
The highest priority for this system solution is the reliability of the GSM-R network. Data transmission to the driver's cab must be guaranteed in real time. At high speeds (up to 250km/h) train drivers can no longer see the signals in the tunnel, meaning that they have to be able to rely entirely on the train control system.
The system ensures high reliability through its design with multiple redundancies, whereby other system components automatically take over the operation in the event of a partial failure. Communication can therefore be ensured even in the event of a fire in the tunnel.
The advanced technology, the excellent collaboration with emergency services, authorities, Swiss Federal Railways and a variety of different telecommunications providers, all contributed to making this project successful. Currently, acceptance by the Swiss Federal Office of Transport is taking place.
Related organisations
Related regions