FirstGroup and MTR order new trains for South Western rail franchise
The new South Western franchise operators FirstGroup and MTR have signed an £895 million order for 90 new trains.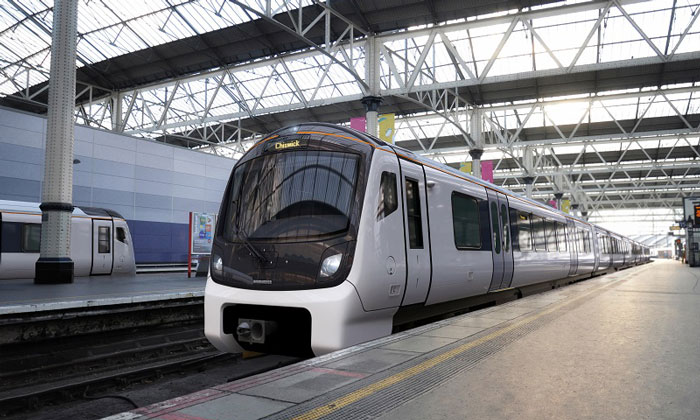 The South Western franchise
"We are delivering the biggest rail modernisation programme for over a century and this franchise will provide more frequent trains, faster journeys and a more reliable service that passengers across the South Western network expect," said Transport Minister Paul Maynard. "This multi-million pound investment in a new fleet of British-built trains is excellent news for South Western passengers and the British economy.
"This investment reflects our commitment, and that of train operators, to put passengers at the heart of everything we do, and will improve journeys and target congestion."
Bombardier
The new trains will operate on the Windsor, Reading and West London suburban routes and will be maintained at Wimbledon depot, with South Western franchise employees undertaking the maintenance, supported by Bombardier employees who will supply technical advice and spares.
"We are thrilled to have won this important contract," added Richard Hunter, UK Managing Director of Bombardier Transportation. "It demonstrates further confidence placed in this market leading rolling stock, designed and built in Britain."
The AVENTRA trains
The new 'AVENTRA' fleet of trains will provide a 46% increase in peak capacity on the suburban routes into Waterloo and will be manufactured by Bombardier Transportation in Derby. They will also have free reliable Wi-Fi, at-seat charging points, real time information screens, air conditioning, wide gangways and wide doors to improve ease of boarding and alighting.
The trains were included as part of FirstGroup and MTR's bid for the South Western rail network – they will be capable of 100mph, be highly energy efficient and will contribute to reduced journey times.
Their funding has been led by Rock Rail and partners SL Capital (part of Standard Life Investments) and GLIL Infrastructure LLP, who all provided the equity investment. The senior debt is provided by a consortium of UK, European and North American institutional investors and the trains will be leased to the new South Western rail franchise, which is due to start on 20 August 2017.
"We have exciting plans for the South Western rail franchise"
"We have exciting plans for the South Western rail franchise and these new trains are an important step on the way to delivering an improved journey experience for our passengers," concluded Steve Montgomery, Managing Director of First Rail. "We know from listening to passengers and stakeholders that alongside improved performance, what they want to see is additional seats and we will deliver this via these state-of-the-art trains."
The new trains will start to come into service from mid-2019 and will all be in place by December 2020.