New Intercity Express Trains visit Cornwall for the first time
Great Western Railway's first Intercity Express Train has completed its test journey from London Paddington to Penzance.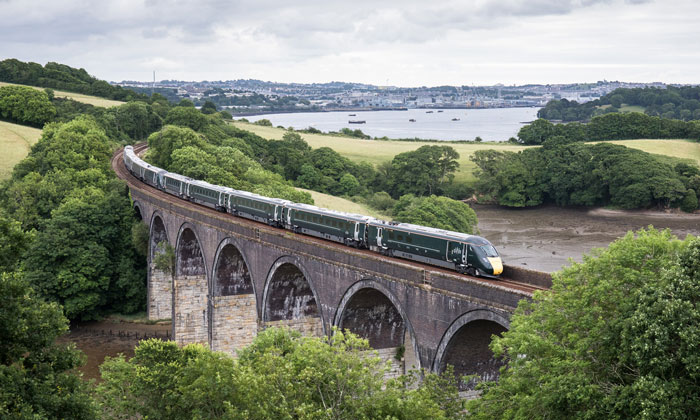 Great Western Railway's first Intercity Express Train has completed its test journey from London Paddington to Penzance.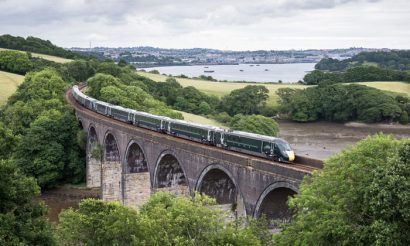 This new fleet of Intercity Express Trains will connect London Paddington to Bristol and South Wales and from 2018 they will connect London Paddington to Exeter, Plymouth, Penzance and many more communities.
The new rolling stock replaces 40-year-old trains currently serving this key intercity route. This will mean additional seats into and out of the West of England, and will help speed up typical journey times from London by 5 minutes (to Exeter), 6 minutes (Plymouth) and 14 minutes (Penzance).
The 93 train fleet is fitted with bi-mode technology, allowing trains to use both diesel and electric power.
Ahead of the fleet of trains arriving in the South West, Network Rail has invested £47million to prepare the railway for the new Intercity Express Trains. The modernisation includes a £25million signalling upgrade as part of the Cornwall Capacity Enabling Scheme, which has been part funded by Cornwall Council to the tune of £15m. This scheme includes 21 additional signals added to the line and seven level crossing upgrades. The extra signalling will allow for more trains to be on the track, and will be controlled locally from the existing signal boxes at Plymouth, Lostwithiel and Roskear.
A further £12m has been invested for de-vegetation in Devon and Cornwall and another £10m for gauge clearance as well as Totnes and Devonport platform extensions. Passengers will also benefit from new on-board technology, including real-time journey updates and seat reservation screens.
The Intercity Express Train is designed to withstand the region's variable weather conditions, including routes along the Dawlish coast.
From this autumn, the first wave of Intercity Express Trains will run on the historic Great Western main line, connecting London to key UK cities including Reading, Bath, Bristol and Cardiff. Production of these trains is already underway at Newton Aycliffe, County Durham.
From the summer of 2018 a second wave of new trains will begin running as far south as Penzance along coastal routes in Devon and Cornwall. The first of these trains arrived in the UK on 17 June 2017. This £500 million fleet is financed by Eversholt Rail and will be leased to Great Western Railway.
The entire fleet of 93 trains (58 five-car, 35 nine-car) will be in passenger service by the end of 2019.