Manufacturer obtains first IRIS certification in Kazakhstan
EKZ, the manufacturer owned by Alstom, Kazakhstan Temir Zholyand Transmashholding has become the first to receive the IRIS certification.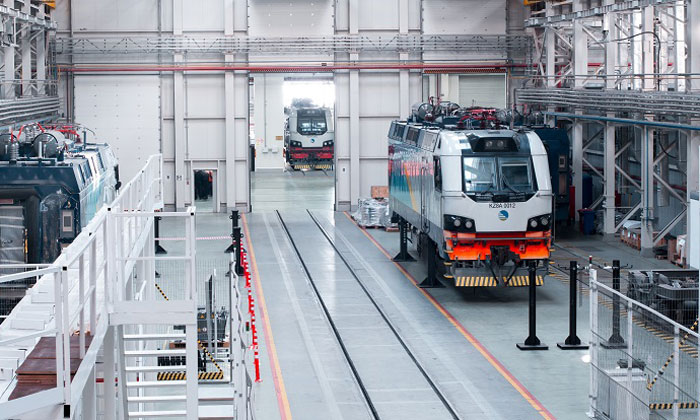 EKZ, the manufacturer jointly owned by Alstom (50%), Kazakhstan Temir Zholy (KTZ)  (25%) and Transmashholding (25%) has become the first to receive the IRIS certification (International Railway Industry Standard).
This certification has been established based on the ISO 9001 standard, with the goal of securing higher quality in the railway industry, and it is the only sector-specific quality standard recognised worldwide by the rail industry for assessing management systems.
"Being certified demonstrates our continuous improvement"
"We are proud to be the first train manufacturer in obtaining IRIS certification, which focuses on manufacturing of new locomotives and maintainability in service," said Bernard Peille, Managing Director of Alstom in South CIS. "Being certified demonstrates our continuous improvement and good fit between quality management system and our customers' demands."
EKZ employs 420 people and is working on supplying and maintaining the Prima electric locomotives ordered by KTZ for 2020. Today, 42 KZ8A freight locomotives and 20 KZ4AT passenger locomotives are already in commercial operation on Kazakhstan's rail lines. In 2015, Alstom and EKZ were awarded by Azerbaijan Railways a contract to deliver 50 locomotives to Azerbaijan.
Alstom employs over 600 people in Kazakhstan, and has two joint ventures, two plants (EKZ in Astana for locomotives manufacturing and maintenance and KazElectroPrivod in Almaty for the production of point machines), and is the only manufacturer of electric locomotives and point machines in the Central Asian and the Caucasian region.
With 16,000km of track, the Kazakh railway network is the world's third biggest network using the 1,520mm track gauge and represents a substantial market for maintenance activities.