Preferred proponent selected for Toronto rail tunnel project
Infrastructure Ontario (IO) and Metrolinx have selected Toronto Tunnel Partners (TTP) as the preferred proponent to design, build and finance the Highway 401 rail tunnel project, in support of the province's GO Regional Express Rail (RER) program.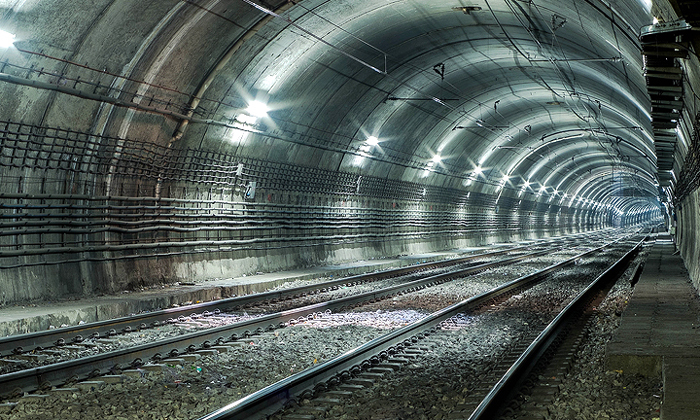 Metrolinx's Regional Express Rail (RER) program aims to transform the GO Transit rail network and bring rapid, two-way, all-day GO service to the Greater Toronto and Hamilton Area.
Webinar: BONAXLE® – induction hardened axle providing higher safety & lower LCC
Speaker Petr Kucharczyk discusses the technology behind BONAXLE®, the steel grades and the validation tests that are performed, and most importantly, about the benefits you will see by applying BONAXLE® to your wheelsets, bogies and rolling stock.
The scope of work for the project includes the construction of a second tunnel to accommodate two tracks under Highways 401/409 allowing for more frequent GO rail service. It also includes future signalling, communications infrastructure, and replacing footings of retaining walls.
The new tunnel may also support future high speed rail service on this corridor"
"Ontario is moving forward to double capacity on the Kitchener GO Corridor," said Steven Del Duca, Minister of Transportation. "The new rail tunnel under Highways 401 and 409 will support two-way, all-day service along the corridor through our GO Regional Express Rail (RER) program, making it easier and more convenient than ever before to take the GO. The new tunnel may also support future high speed rail service on this corridor."
The project is being delivered using IO's Alternative Financing and Procurement model, which transfers the appropriate risks associated with design, construction and financing of the project to the private sector.
"Improving commute times and easing congestion are critical for families and businesses, and a priority for our government. I look forward to the completion of the Highway 401 Rail Tunnel project, which directly supports local jobs and a strong economy," added Bob Chiarelli, Minister of Infrastructure.
IO and TTP (which is an equal partnership joint venture between EllisDon Civil and STRABAG Inc) will now work to finalise contract details with financial close anticipated for December 2017.
The project is slated for completion in Summer 2021.