Davenport, Iowa receives $2.2 million grant for rail infrastructure upgrades
The U.S. Economic Development Administration EDA has awarded a $2.2 million grant to make key infrastructure improvements that will serve a new manufacturing facility in the Davenport industrial park in Iowa.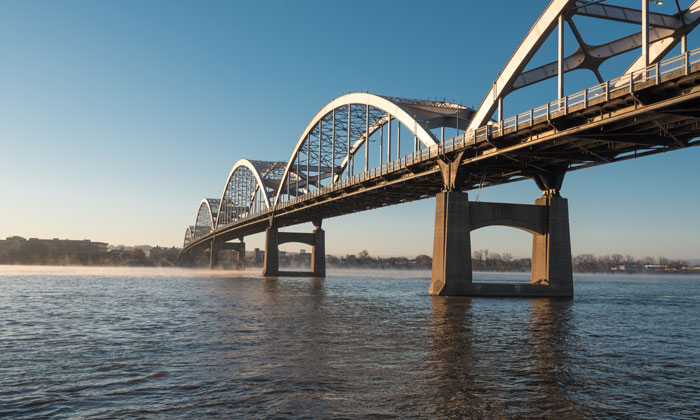 U.S. Secretary of Commerce Wilbur Ross announced the news about the grant and outlined the plans for the city of Davenport, Iowa, to construct a new interchange track and rail spur. In addition to facilitating the new manufacturing facility, it will also benefit other businesses locating in the Davenport industrial park, as well as create an estimated 500 jobs and help generate $78.5 million in private investment.
Stimulating the economy in Davenport
Commenting on the motivation behind the grant decision, Secretary of Commerce Wilbur Ross said: "Revamping American infrastructure and manufacturing is a key priority for President Trump and his Administration.
"This project will ensure that the Davenport region remains economically competitive and will provide hundreds of jobs for local residents."
The programme supports both manufacturing and logistics industries and helps build on the existing assets in the industrial park, including an EDA-funded transload facility. The work is essential to the continued success of the industrial park and will support the necessary infrastructure required for the location of a new manufacturing facility.
Keeping competitive
This investment project is part of the U.S. Economic Development Administration (EDA)'s mission to promote competitiveness pave the way for growth and success in the global economy.An agency within the U.S. Department of Commerce, EDA makes investments in economically distressed communities in order to create jobs for U.S. workers, promote American innovation, and accelerate long-term sustainable economic growth.