Highest revenue month on record for VIA Rail Canada
A 12 per cent increase compared to 2016 brings VIA Rail Canada 1.2 million passengers in the third quarter…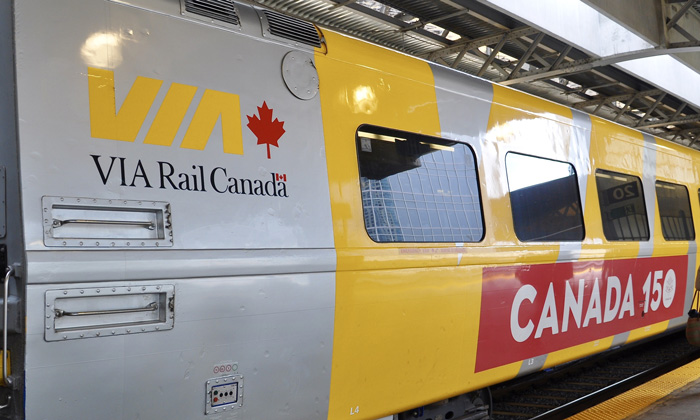 VIA Rail Canada (VIA Rail) published its third quarter results of 2017 revealing their ridership had increased by 11.7 per cent compared to the same period in 2016, while revenues increased by 13.9 per cent, including a passenger revenue increase of 14.8 per cent. With more travellers aboard, a total of 296 million miles were journeyed on VIA Rail trains across the country over the quarter; up 15 per cent from 2016.
"Another successful quarter at VIA Rail with several impressive achievements, including our 14th consecutive quarter of revenue growth and our 7th consecutive quarter of ridership growth — both increasing by double digits compared to last year" said VIA Rail's President and CEO, Yves Desjardins-Siciliano.
In August, VIA Rail posted record passenger revenues of close to $38 million, which is the highest revenue month on record. Over Labour Day weekend double-digit growth was experienced  compared to last year.
In the Québec City – Windsor corridor's on-time performance (OTP) decreased for the third consecutive quarter and now is down to 71 per cent. The Ocean's OTP reached 86 per cent, while its Western service, the Canadian, was challenged by significant increase of freight traffic resulting in very few trains meeting their scheduled arrival times.
However VIA Rail's overall OTP of 70 per cent compared with 69 per cent during 2016's third quarter shows improvement.
Related topics
Related organisations
Related people