Transformative modernisation of Long Island Rail Road approved
The $1.813 billion contract will improve LIRR infrastructure, eliminate street-level railroad crossings, improve bridges and add a third track to the LIRR Main Line…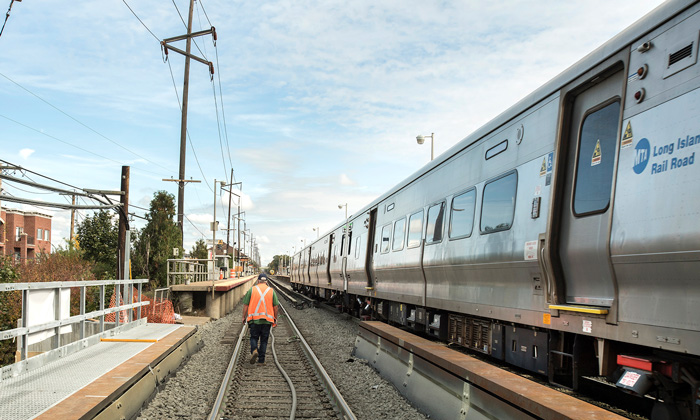 The Metropolitan Transportation Authority (MTA) Board approved a design-build contract with 3rd Track Constructors (3TC) to complete the design and construction of the crucial Long Island Rail Road (LIRR) Expansion Project. This marked an important milestone for the LIRR Expansion Project and for Governor Andrew M. Cuomo. Part of his comprehensive and interconnected plan is to improve transit and transportation throughout the region.
The $1.813 billion 3TC contract begins in January 2018 when the companies will work to complete design, surveying, mobilisation, utility relocations and other early construction activities. Blending capital expansion and repair work, this initiative unlocks the full potential of existing LIRR modernisation projects. This development will provide a 'state of the art' transportation system for Long Island and New York City residents, commuters and communities whilst encouraging the region's economic growth.
"Upon its completion, this modernisation initiative will provide faster commuting with a more reliable network, allowing us to keep the railroad in a quality state," said MTA Chairman Joseph J. Lhota. "All too often, major delays on the LIRR are tied to incidents along this corridor. With this investment, Long Islanders and New York City residents alike will be able to avoid the delays that affect the entire network."
A new third track will be inserted on a 9.8 mile segment of a line that serves more than 250 trains per weekday and used by 40 per cent of LIRR customers. Upon completion this third track will reduce chances of needing emergency repairs, inconveniencing tens of thousands of passengers and congestion. Addition of the third track will also enable an all-day, two directional service on the Main Line. This is reality for the first time in modern LIRR history.
Passenger safety will also be increased as seven grade crossings along the 9.8 mile corridor will be completely eliminated. LIRR hope this to reduce accidents on the Main Line; between 2013 and 2016 there were 127 reported. Also improving safety are the rail infrastructure improvements that include new signal equipment, new power substations and station enhancements.
Owing to MTA and LIRR frequent communication, the LIRR Expansion Project will equate to faster commutes and fewer delays, enable true reverse commuting capabilities and reduce crowding. Substantial construction is expected to begin in late 2018.