Scientific approach is needed to increase passenger comfort
The rail sector has decided train seat design requires scientific research to be able to provide a more informed approach to making seats both comfortable and safe for passengers…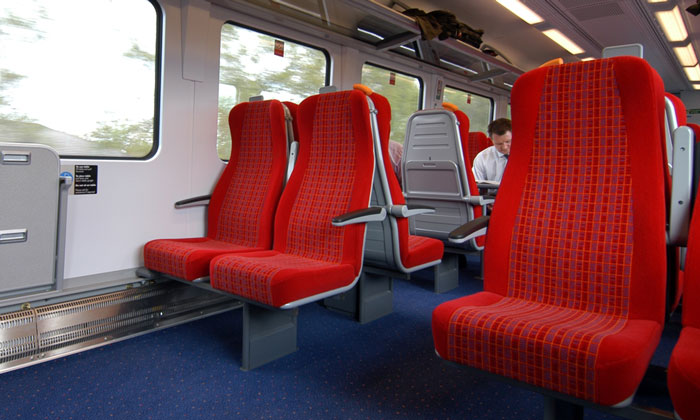 The UK rail industry body RSSB has stated that there is an opportunity to develop a more scientific approach to measuring and delivering comfort and safety in train seats.
The new research aims to develop a more sophisticated, 'human factor' approach to understanding comfort, considering the shape of the seat, cushioning, material choice, lumbar spine support, vibration, leg-room, the length of the journey and other aspects. 
Train operating companies, owning groups, rolling stock owning companies, suppliers and seat design manufacturers recently announced their support for the work to start and have expressed a desire to move forward with the improvements.
The goal is to create a seat comfort specification with minimum requirements for manufacturers, allowing comfort to be properly considered as an essential feature, alongside other needs such as fire safety. This could help organisations involved in rolling stock procurement, such as ROSCOs and the Department for Transport.
Jordan Smith, Senior Human Factors Specialist at RSSB, explained: "There simply aren't any reliable industry-approved measures to quantify passenger train seat comfort. The rail industry wants us to challenge that, by exploring the potential of a new specification which takes full account of the complexity of the human factors involved, and allows owners, suppliers and government procurement teams to efficiently specify and deliver seating in line with passenger comfort."
Related organisations
Related people